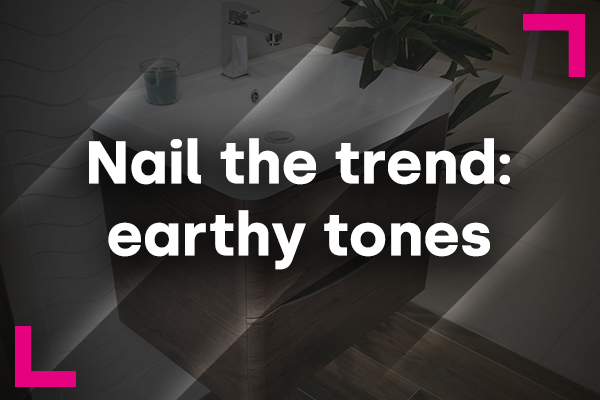 If you're interested in interior design, then it probably won't have escaped your notice that a key trend for 2023 continues to be incorporating nature-inspired tones into our homes. This is also big for bathrooms, as the colour palette of nature helps to promote a feeling of calm and relaxation, reducing stress levels and helping us to unwind more easily.
As our bathrooms have increasingly become sanctuaries to escape from the stresses of daily life, this is the perfect trend for creating a calming space in which we can relax and unwind. Biophilic design is the term which describes this trend of connecting nature and interiors – a popular look which can be achieved in a variety of ways.
Earthy tones such as rich browns, terracotta and beige all feed into the natural look and are grounding colours which provide a sense of serenity and calm. They can also easily be paired with a range of décor, including wood-effect tiles and flooring, as well as stone-inspired tiles and can be rich and opulent or have a lighter hue, depending on your preference.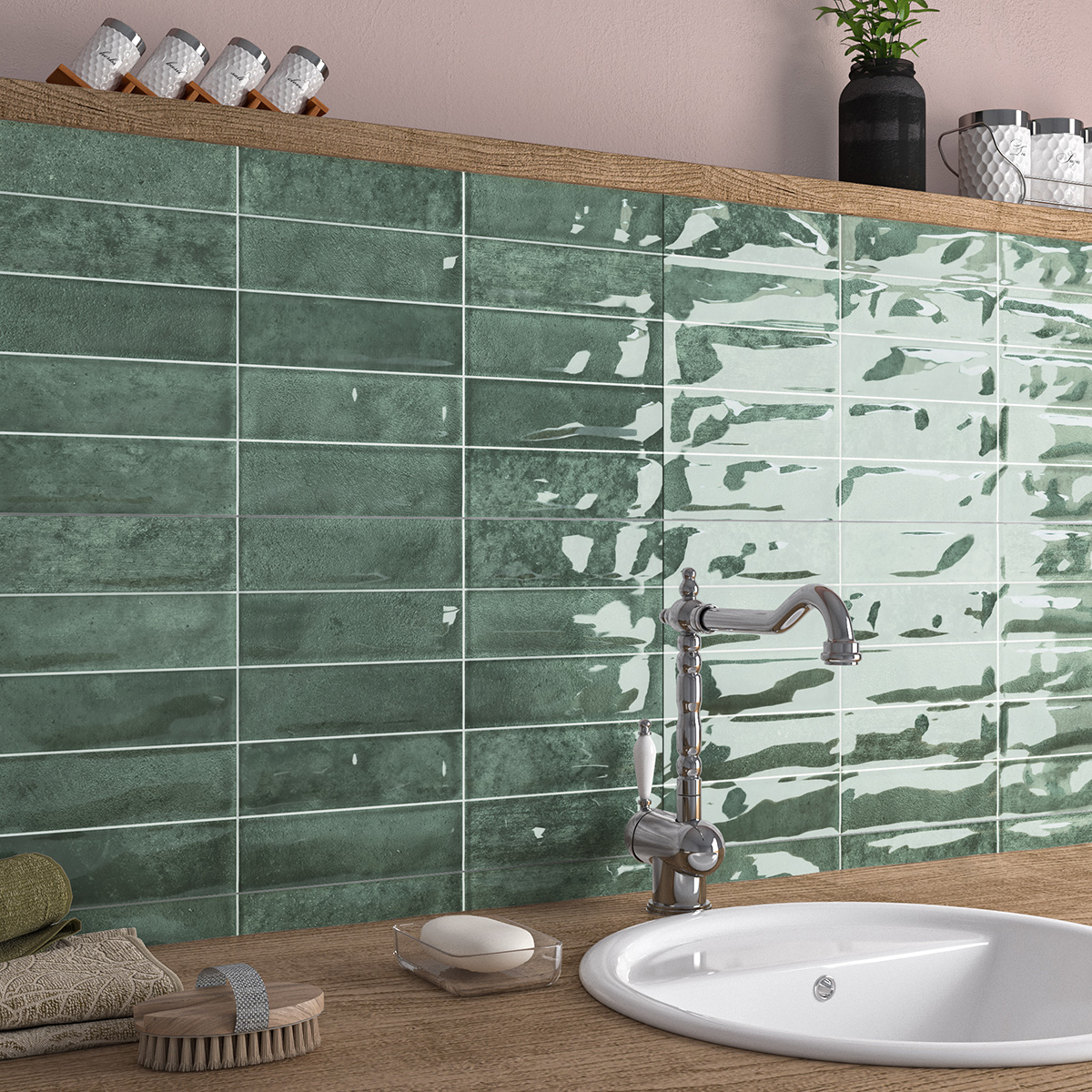 Connecting nature and interiors is an ongoing trend in 2023.
Adding earthy tones to your bathroom
There are many ways to infuse your bathroom with earthy tones – from the tiles you choose, to your flooring, washbasins, baths and accessories. Warm and inviting, earthy colours are all about bringing a cheerful and optimistic vibe into interiors – creating a welcoming space which lifts our spirits.
It's a good idea to mix one cool and one warm shade, if you want to achieve a more balanced look. For example, rich chocolate tones can be paired with lighter neutrals – cool creams and more Scandi-inspired décor.
Pantone's Colour of the Year for 2023 is Viva Magenta, which is a blend of warm and cool tones – a hybrid colour inspired by the rich red found in nature. It signals strength and is a bold shade which can nevertheless be incorporated in various ways throughout your bathroom.
Indeed, you don't have to go full-on Viva Magenta if the palette is a bit too zesty for your tastes. Instead, you can simply use it to inspire your bathroom décor by choosing colours which give a nod to magenta without fully embracing it. Think somewhere within the pink-purple colour wheel, if you want to introduce some of this into your home.
A very versatile trend, earthy tones subsequently include everything from warm browns, bronzes and golds to more fiery russet reds, blush pinks and magenta shades, along with honeyed tones and greens.
Here are some ideas of earth-inspired bathroom-ware which will help create a nature-infused space.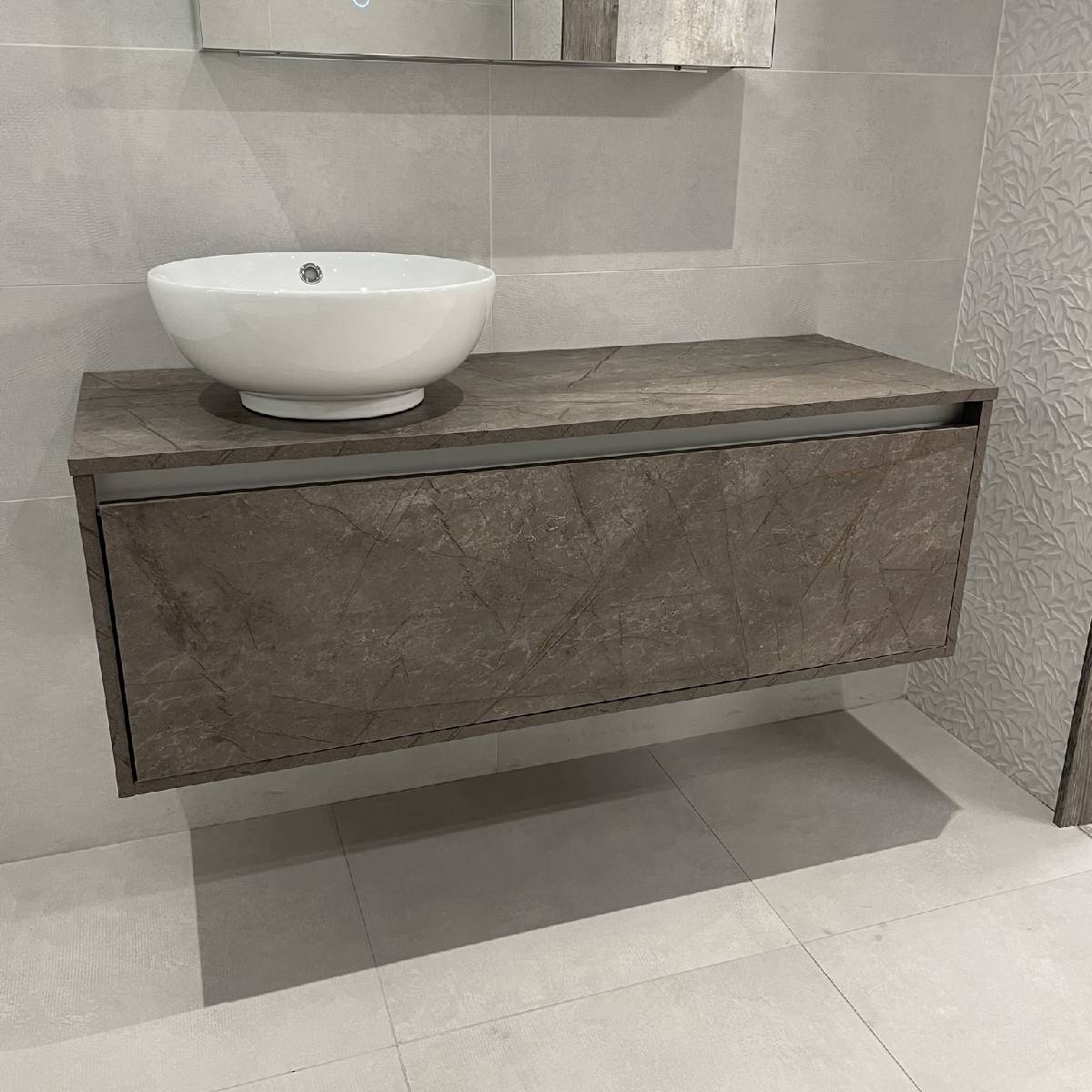 The Josef Martin Roma Wall-mounted Vanity Unit in Marble Gold.
The Josef Martin Roma Wall-mounted Vanity Unit in Marble Gold offers a modern aesthetic with its elegant style. The marble-effect design with its matt gold tone – combined with brown background and subtle white undertones – embodies the natural look perfectly and has that grounded, earthy appeal.
With a large single drawer which is both soft-close and handle-less, the Josef Martin Roma Vanity Unit also has plenty of storage space, for added convenience.
If you prefer a contrasting tone and want to take some inspiration from the Viva Magenta colour palette, then the Josef Martin Linea Wall-mounted Vanity Unit and Solaris Worktop in Blush is another option.
Again, there is ample storage space, while the blush pink shade looks great paired with darker brown wall tiles or flooring, achieving an earthy look in a different way.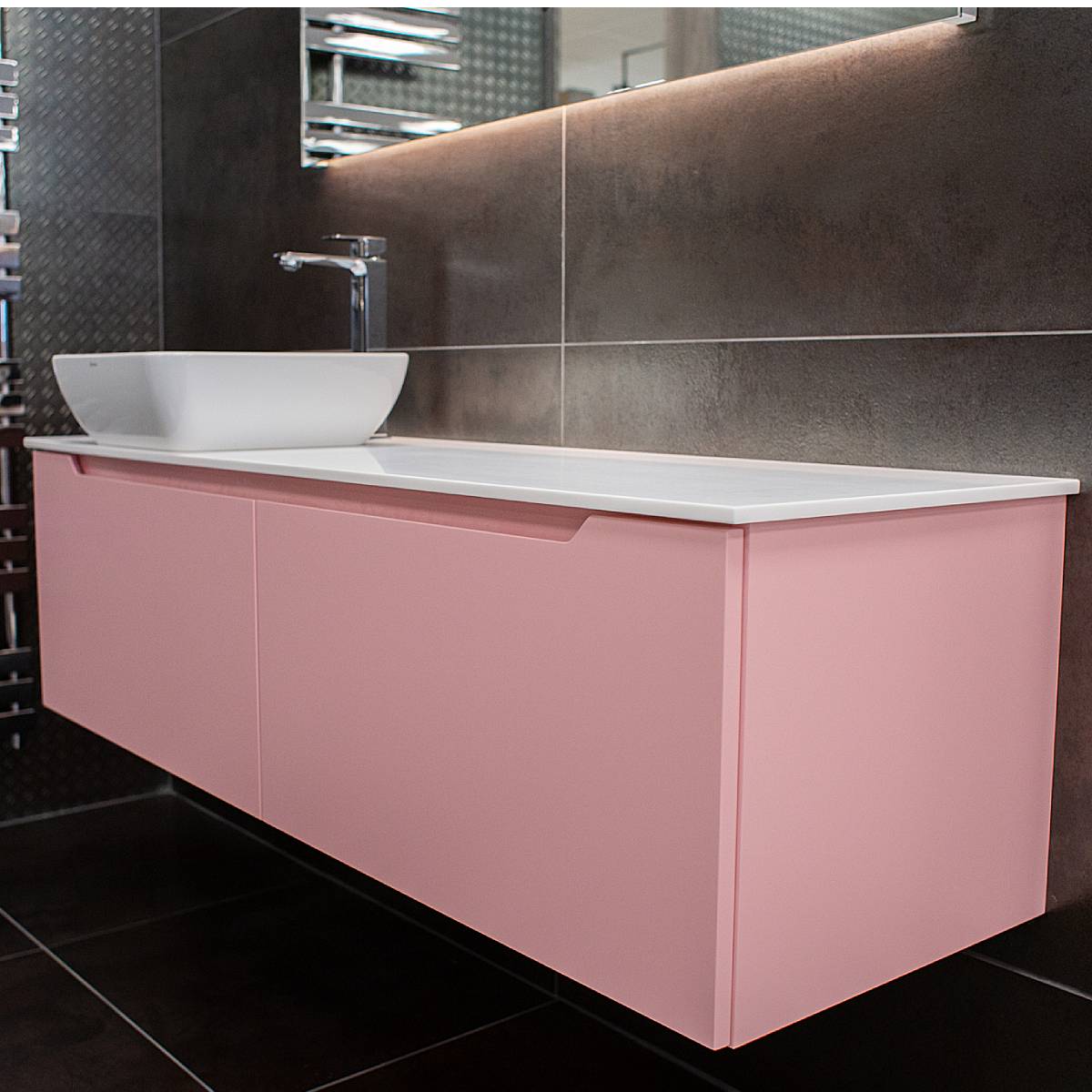 The Josef Martin Linea Wall-mounted Vanity Unit and Solaris Worktop in Blush.
For the shower, meanwhile, the Multi-panel Classic Collection Cappuccino Stone Shower Panel has a swirling stone-effect design which mixes earthy brown and gold with a background of white and slate-grey. This multi-tonal look will work well with complementing tones such as clay or pebble-grey, creating timeless décor that you can enjoy for years to come.
Meanwhile, the shower panel format means you can create a more flowing, seamless look without the need for grouting, further adding to that natural aesthetic.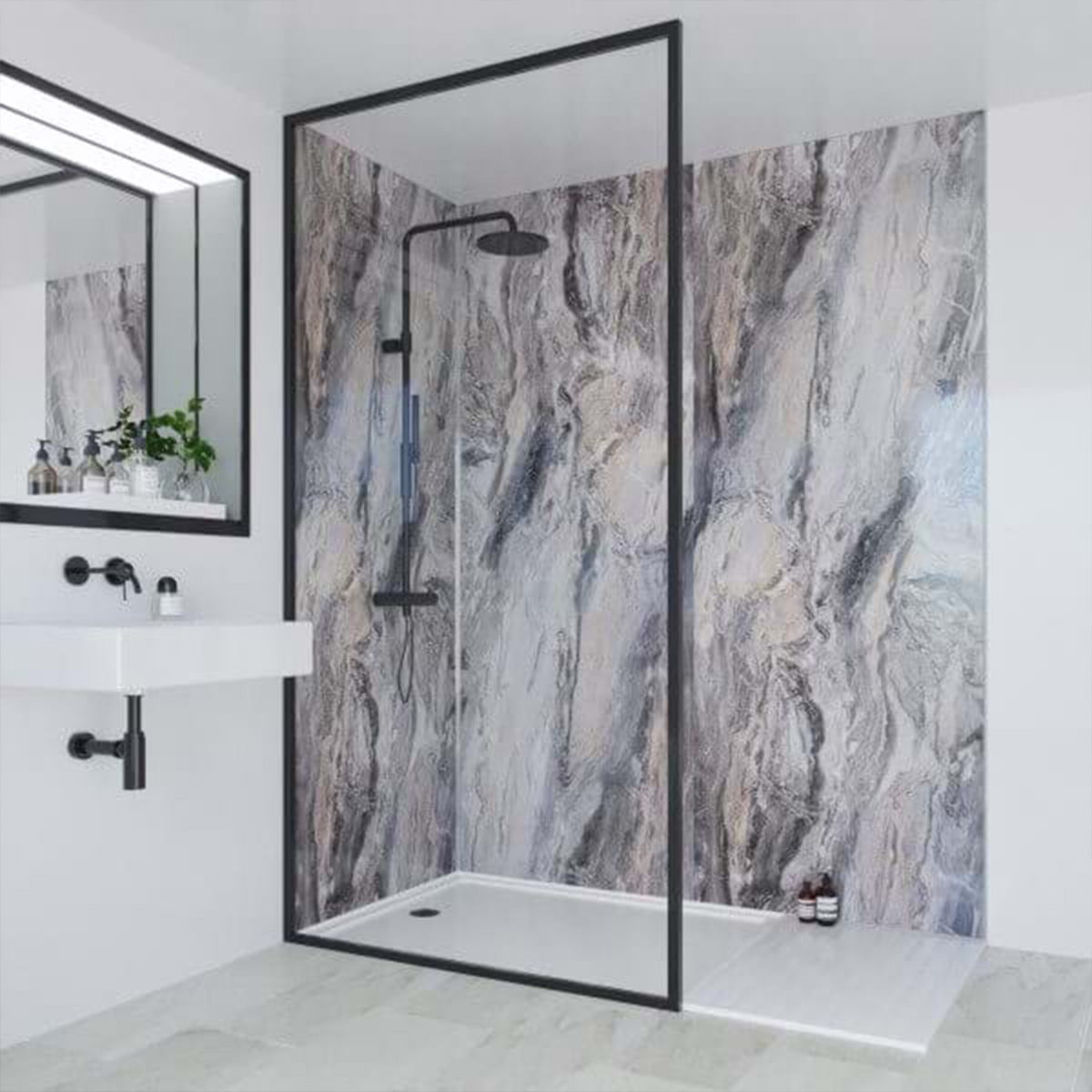 The Multi-panel Classic Collection Cappuccino Stone Shower Panels.
Moving on to baths and you can go rustic with something like the Marseille Luxury Freestanding Bath in Copperleaf Finish to bring in more of those warming tones. As well as the metallic copper finish, the smooth curved design of the Marseille freestanding bath evokes the organic shapes of nature, so is an all-round great choice if you're keen on cultivating an earthy aesthetic in your bathroom.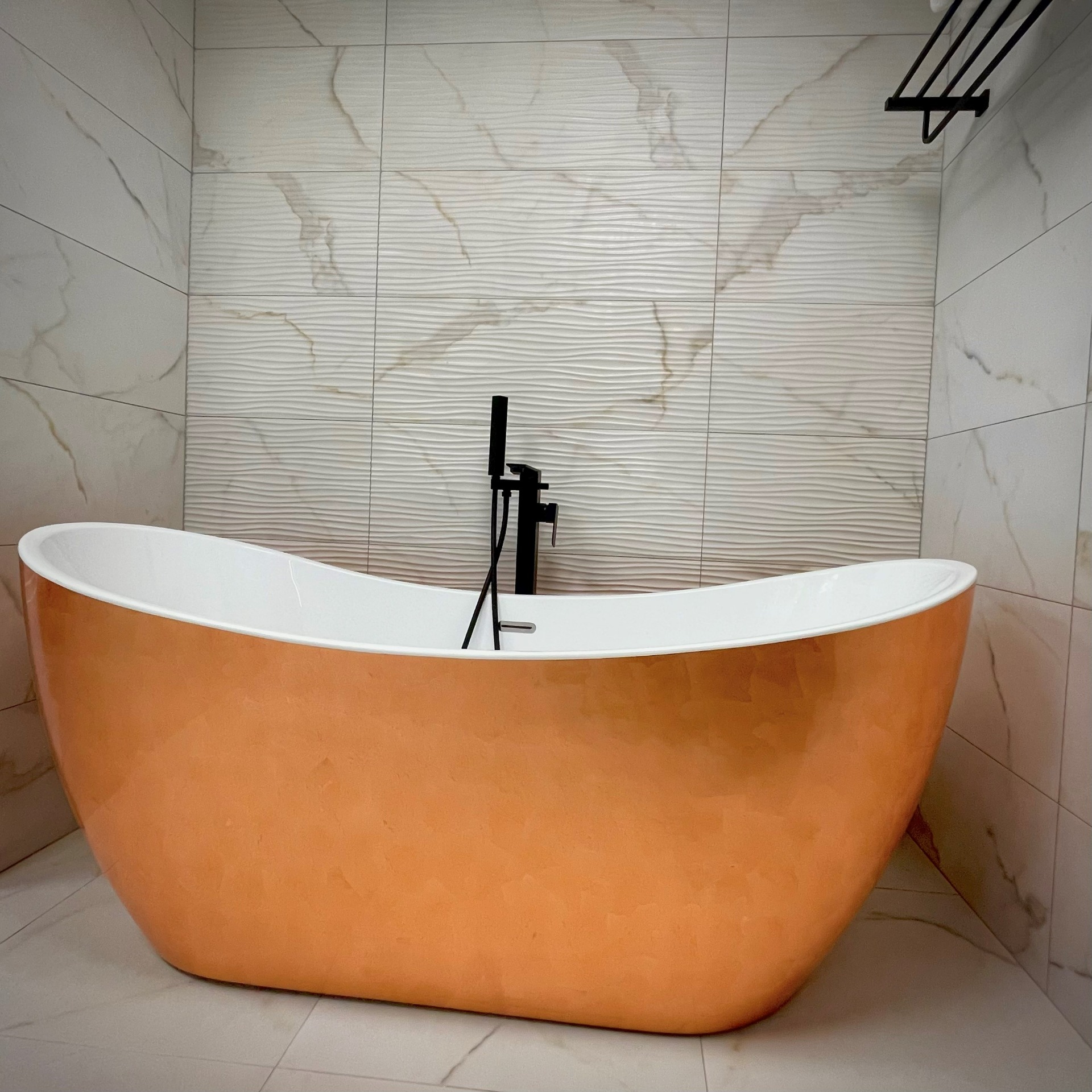 The Marseille Luxury Freestanding Bath in Copperleaf Finish.
For flooring, the twinFLOOR Click Sicilia Tile-effect Flooring in Brown Vinyl has a rich brown shade which will complement a range of nature-inspired earthy tones. The handy EasyClick feature means that it's incredibly straightforward to install and gives a seamless look, while the tile-effect gives you the appearance of tiles but with all the benefits of vinyl.
When it comes to wall tiles, if you're keen on drawing on the more vibrant tones of the earthy colour palette, then consider the Marrakech Hexagon Tile. This popular patterned ceramic product combines a variety of rich colours to create a cheerful design which will add style and texture to your bathroom, creating visual interest as well as embodying the earthy tone trend.
With a mix of red, brown, amber, blue, green and more, you can draw on the variance of nature to achieve a warm and welcoming vibe for your interior.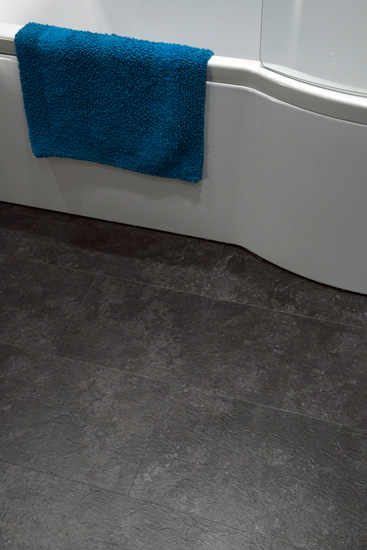 The twinFLOOR Click Silica Tile-effect Flooring in Brown Vinyl.
Meanwhile, the hexagonal shape of these tiles adds character, creating a stylish look that will work well with a range of décor.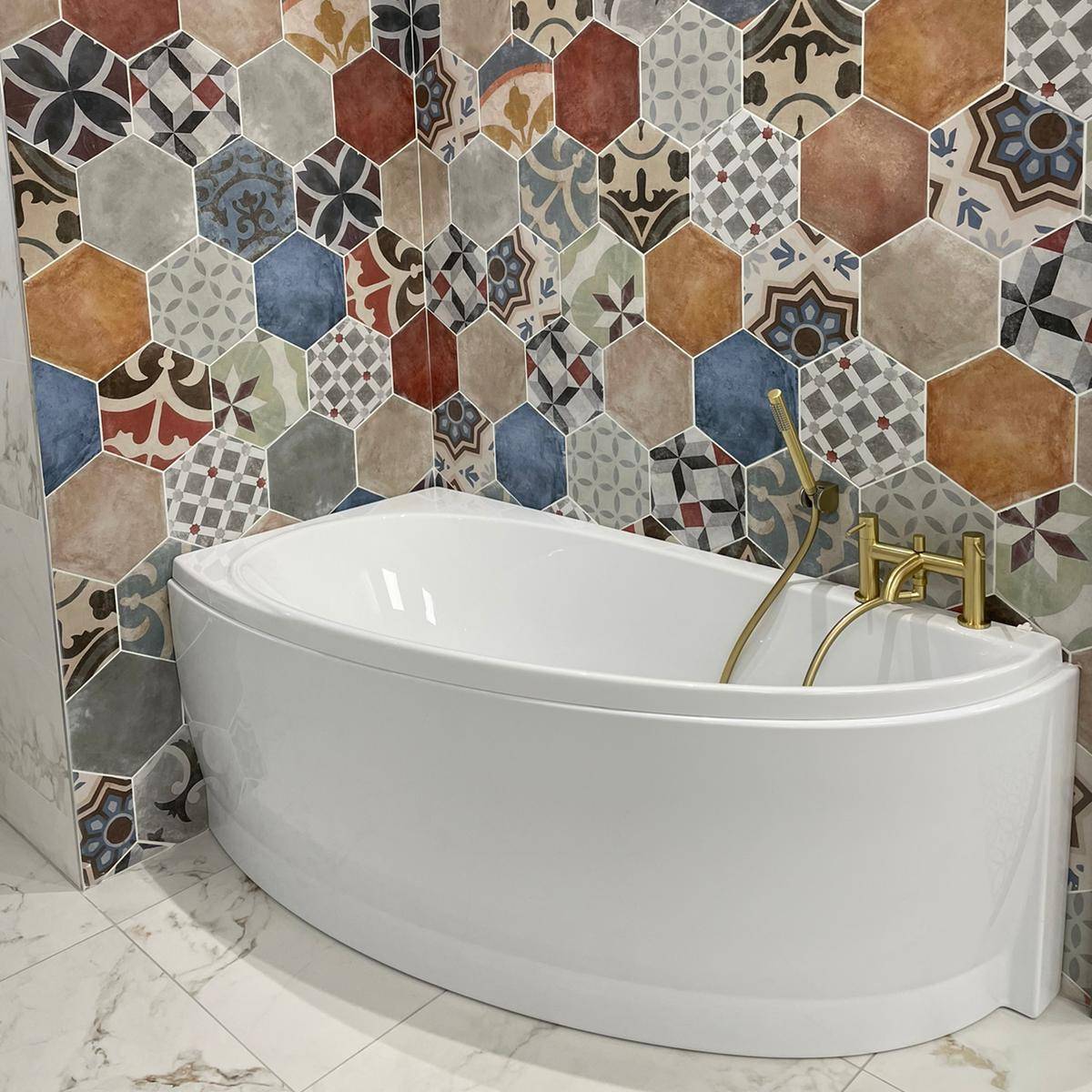 The Marrakech Hexagon Tile combines a variety of colours.
These are just a few examples of how you can incorporate earthy tones into your bathroom, with many more options available. This includes installing fixtures such as brass taps and handles, along with wooden accessories like bath caddies and more.
If you'd like to find out more about how to embrace this trend, then we're more than happy to advise you on which colours work best together – and to talk through our product range.
If you'd like some help with adding earthy tones to your bathroom, why not visit your local Bathshack showroom and have a chat with one of our team? Alternatively, email us at info@bathshack.com or call (028) 9077 0188.