Filter By
Shopping Options
What do you think of our filters?
Thank you for helping us improve our filters.
Corner Basins
Our range of compact and attractive corner basins are a fantastic solution if you have a bathroom where space is at a premium. Corner basins can make the best use of generally unused smaller areas. Browse our collection to find a model that suits your preferences.
Filter By
Shopping Options
1 - 2 Products of 2
Compare
0
| | | | | |
| --- | --- | --- | --- | --- |
| Price | £99.99 | £1234.56 | | |
| Color | Orange | Red | | |
| Size | 200mm | 500mm | | |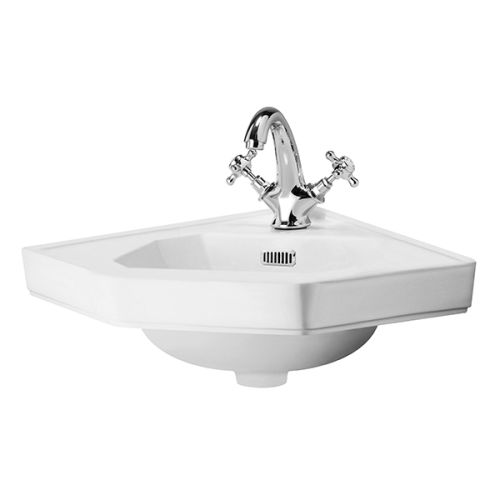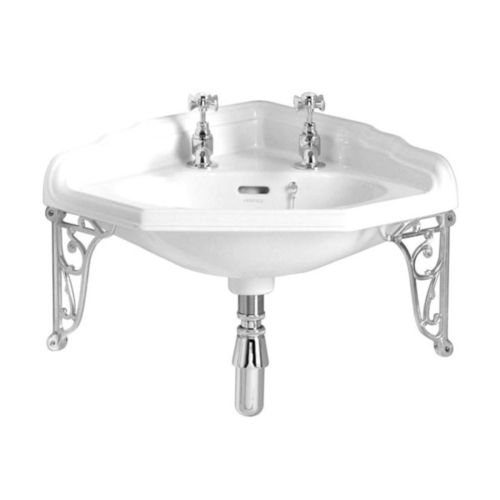 1 - 2 Products of 2
Compare
0
| | | | | |
| --- | --- | --- | --- | --- |
| Price | £99.99 | £1234.56 | | |
| Color | Orange | Red | | |
| Size | 200mm | 500mm | | |
FAQ's
What is a corner basin?

Self-explanatory in its title, a corner basin is designed to fit into the corner of your bathroom so its projects diagonally out.

What type of bathroom are corner basins designed for?

Corner basins are generally designed with cloakroom bathrooms in mind, as this is typically the smallest type of bathroom and thus requires space optimising effects that a corner basin promises.

Are corner basins suitable for small bathrooms in general?

Yes, although a popular feature across cloakroom bathrooms, corner basins boast the space-optimising qualities that make them an ideal choice for any bathroom that is lacking in space.

Does a corner basin offer anything in terms of aesthetics?

The overall sleek and compact design of corner basins creates a much sought after clean, contemporary look. Although saving space is at the core of a corner basin's design, it still features a unique, contemporary style that would see it adding a sleek look to your space. Pair it with other corner fixtures, like a corner toilet, for a cohesively stylish space.

What tap should I choose for my corner basin?

Although small in overall size, taps hold the potential for a large amount of impact in their ability to tie together, or even elevate a space. Choosing the right tap is thus essential when completing your bathroom. Check the number of tap holes (one or two) to determine what type of tap you can choose, then select a style of tap that will coordinate with your overall look for a seamlessly stylish space.