Nail the Trend: Farmhouse Kitchen Tiles

Are you looking to add character to your kitchen? You can't go wrong with the country farmhouse trend. Country farmhouse interiors are rustic and feel lived in, creating a cosy and inviting space.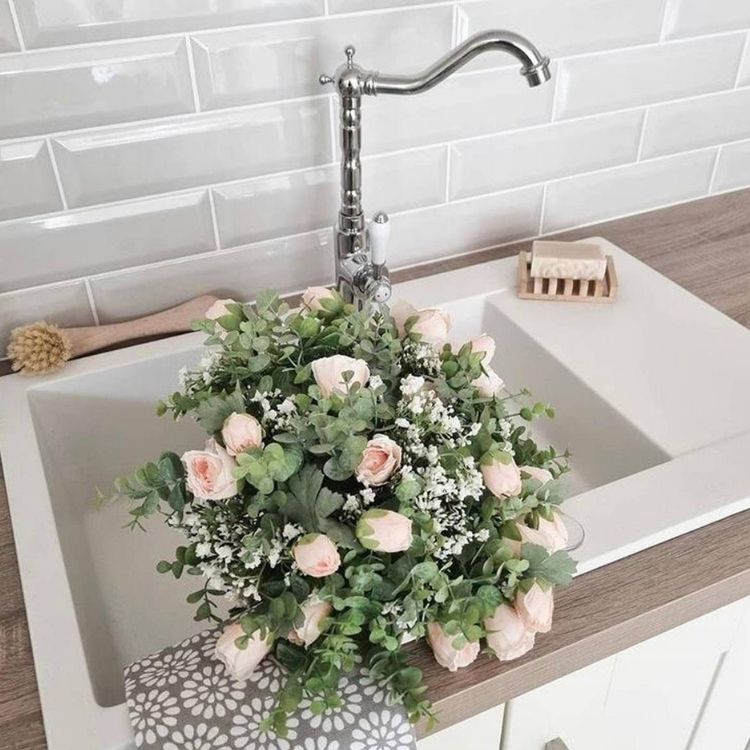 No farmhouse kitchen is complete without suitable tiles. Our guide will take you through the different tiles you can use to nail the trend like a pro, so you feel right at home in your countryside haven!
Stone Effect
No country farmhouse kitchen would be complete without stone! Whether you use it for your flooring or a backsplash, it adds that authentic, vintage feel to your kitchen. Natural stone can be expensive and requires a lot of upkeep, which isn't ideal for one of the busiest rooms in the house. Our stone effect tiles look just like natural stone but are more durable and cost-effective than the real thing.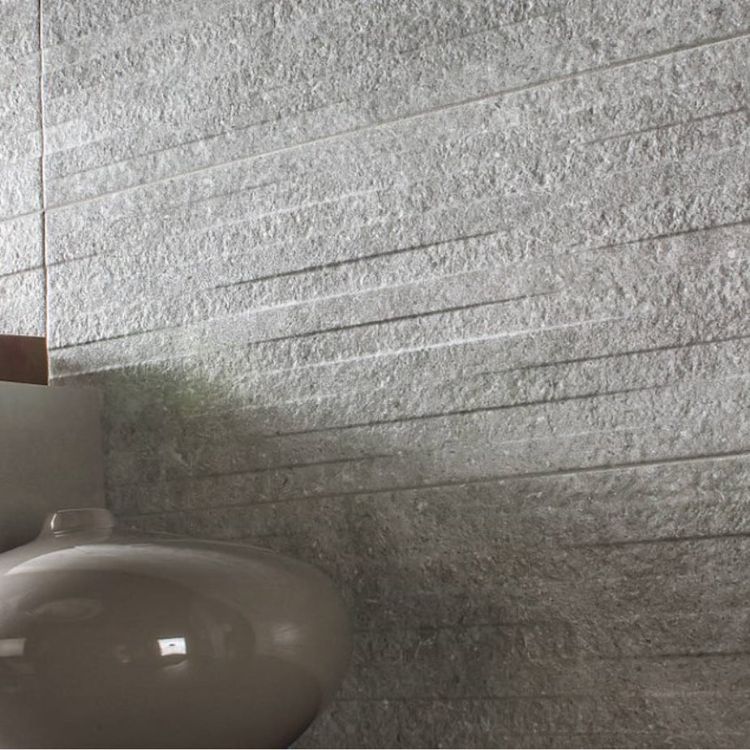 Our River Scrat Grey tile is perfect for creating a rustic focal feature in your kitchen. With its unpolished finish and horizontal stripe detailing, this tile has the character and texture of raw, natural stone.
The Orla Grafito Ceramic Floor Tiles give off the appearance of an old country farmhouse floor. Each tile is delicately different, giving them a slightly unrefined look that adds dimension and visual interest to the room. It features a warm grey shade, so despite looking like a stripped floor, it will not make your kitchen feel cold. If you want to add a pop of colour to your kitchen, this tile works beautifully with mustard yellow accents such as a tablecloth or towels. Or, spray paint your cabinets if you are feeling daring!
As a large format tile, the Orla Grafito will open up a space and make it appear bigger. Made from high-quality porcelain, it's hard-wearing and durable – perfect for the kitchen.
Brick
A brick feature wall or backsplash that goes all the way up to the ceiling will make a show-stopping centrepiece. It will also make the room feel warmer, so your kitchen stays cosy and inviting. Our range of Llerena Tiles are the ideal choice for this look. They are also great value, so they are great if you are on a budget. Highly textured, they look just like exposed brickwork. Each tile has colour variations that result in a rustic effect and stunning depth of texture. Choose between 3 different options – Terre, Gris, and Oxido. No matter which one you choose, make sure you use a plain tile on the floor and the rest of the room to make it stand out and prevent overpowering the space.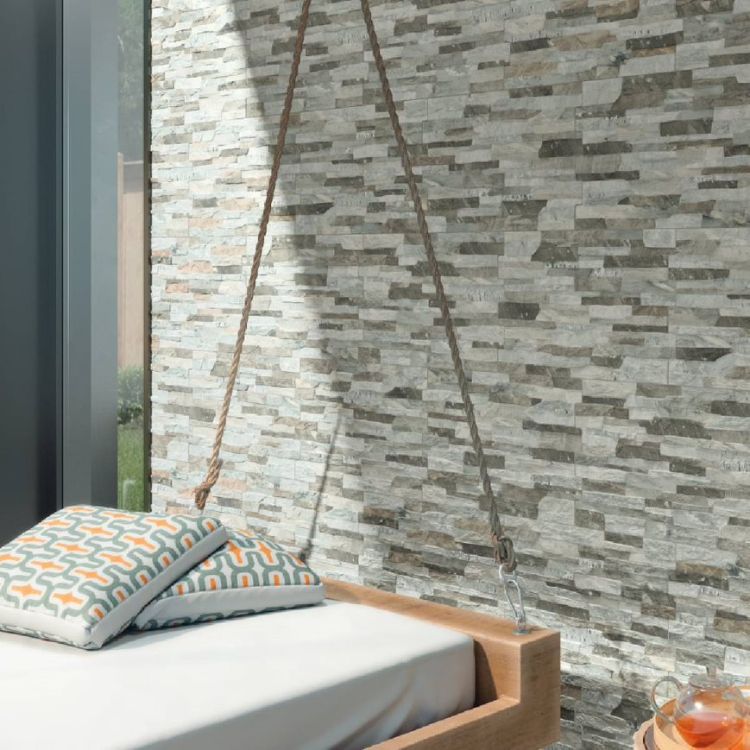 Mustard Yellow
Mustard yellow creates a cosy cottage feel, so it looks great in a country farmhouse kitchen. It also adapts to the season, so it looks beautiful all year round. If you have a kitchen that's a little on the dark side, a mustard yellow tile will help brighten it up!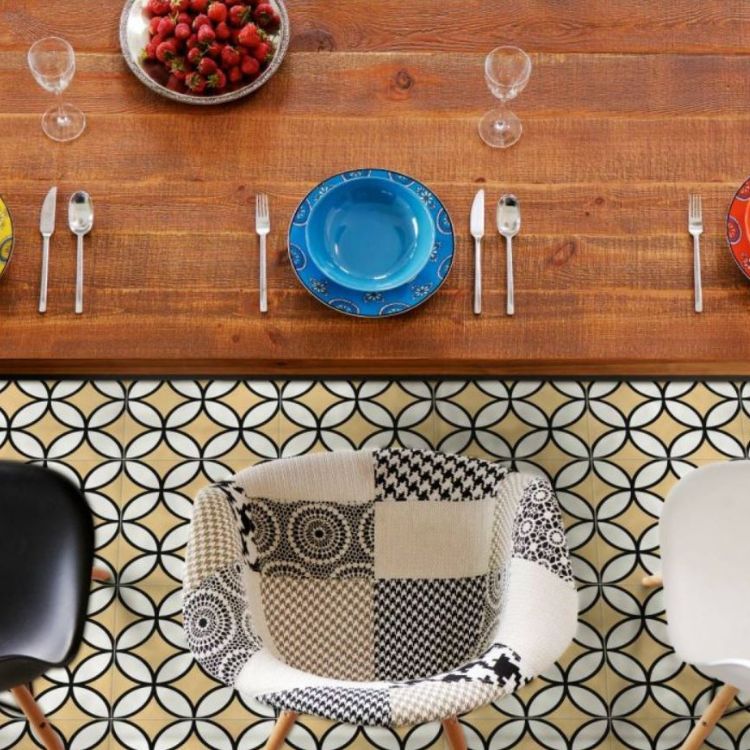 Our Olden Mustard Glazed Porcelain Tile is perfect if you want to make a statement with your floor. With a mustard yellow background and blocky black and white pattern, it adds a contemporary twist to the country farmhouse style. This tile will create a lovely warm aura in your kitchen, making it feel homely. Although these tiles are ornate, it doesn't mean they are not hard-wearing. They are constructed from high-quality porcelain, making them very tough and ready for what life has to throw. They also have an easy-to-clean surface, which is essential for a kitchen floor tile.
Black Tiles
Putting a new twist on a classic look, modern farmhouse style is becoming more popular. A black backsplash is a great way to nail this trend in your kitchen. Not only is this very on-trend, but it will also add depth and drama to your kitchen. To enhance the country farmhouse vibes, pair your black tile with a copper tap and sink from our sister site, Bathshack.
Our Norai Black Matt Tile will create a beautiful rustic look, with delicate veining and flecks to create a realistic finish. Despite its raw appearance, it has a smooth, satin wipe-clean surface which is essential for a backsplash. It is manufactured using high-quality ceramic, so it's built to last in even the busiest kitchens. It is also rectified, which results in minimal grout lines. We recommend using dark gout for a more natural look.
Wood Effect
A wood effect tile will give your kitchen a contemporary farmhouse feel. They are also more suitable for a kitchen environment than natural wood because they are hard-wearing, durable, resistant to moisture, and low maintenance. With an embossed, raised grain texture, they mimic the appearance of wood for a fraction of the cost! Most of our wood effect tiles are suitable for both walls and floors, so use them to create a rustic backsplash, or tile your floor.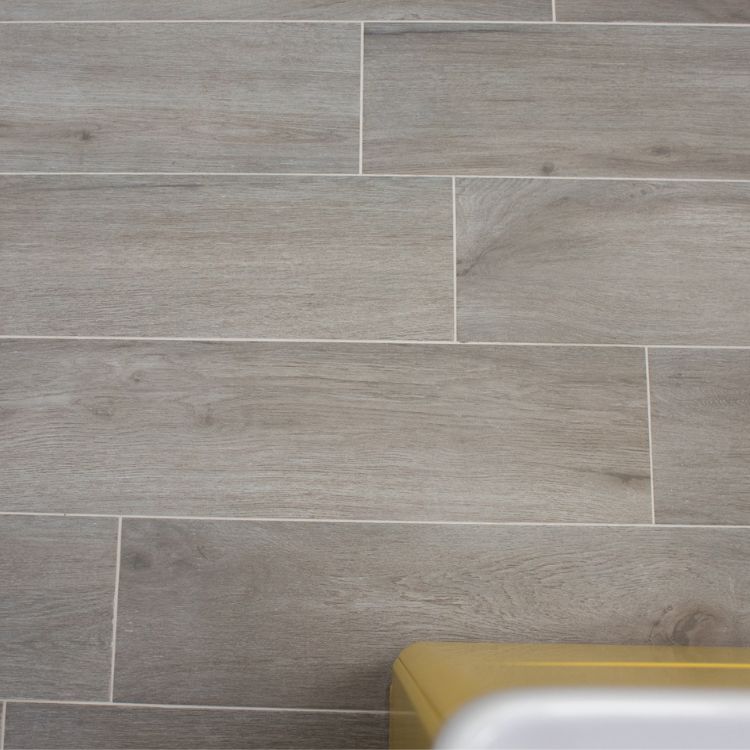 The Nebraska Marron Wood Effect Tile will add much-needed warmth to a contemporary farmhouse kitchen. Contrast it with a light wall tile or paint such as cream to create a sense of balance, and pair it with traditional farmhouse-style cabinets and furniture.
Blue
Paired with a white or cream colour scheme and a wood effect floor, a blue accent tile will create a stunning farmhouse look with a modern edge. Your kitchen will look worthy of a magazine cover!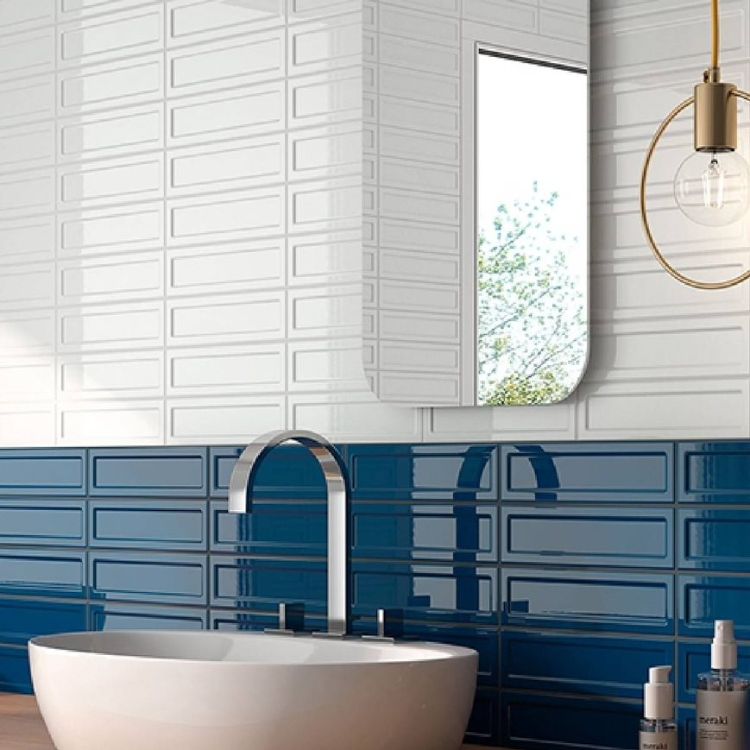 Our Gallery Navy Shiny Tile makes the perfect backsplash for a country farmhouse kitchen. It has a rectified edge to create minimal grout lines, enabling a more traditional tiled look. It has a brick design commonly found in country farmhouse kitchens, but unlike brick, it has a glossy finish that's easy to clean and keeps your kitchen looking bright and airy.
There is a wide range of tiles to choose from when creating a farmhouse-style kitchen. Whether you prefer organic textures or bold colours, there are many ways to transform your kitchen to suit your taste. To nail the trend, shop our full range of tiles online or visit one of our showrooms. We have a variety of tiles on display and friendly staff to offer a helping hand!