How to eliminate condensation from a bathroom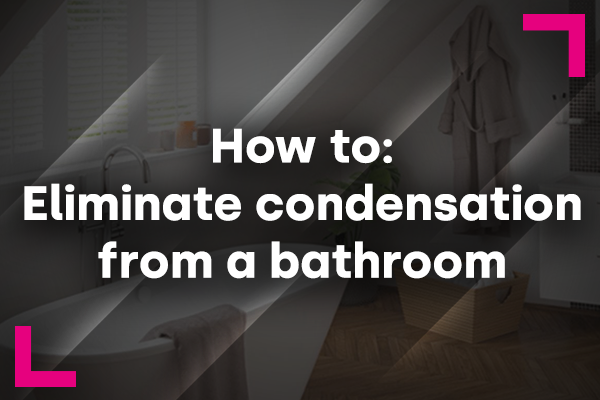 A common problem in bathrooms is condensation – and knowing how to deal with this is important if you want to avoid black mould, which is both unsightly and bad for your health. Whether you have a large or small bathroom, condensation is inevitable, but how big a problem it is depends on how you manage it …
What is condensation and why does it form?
Condensation is essentially vapour from warm, moisture-rich air which converts into water droplets when it comes into contact with cold surfaces. Thus, when you shower or have a bath, the steam from the hot water will hit your mirror, sink, tiles and other surfaces, condensing into droplets.
If left unchecked, the condensation will then turn into mould. Damp, mouldy bathrooms can cause allergies and induce coughing and sneezing, as well as potentially triggering asthma attacks. It's therefore important to prevent it from forming by taking steps to combat condensation where you can.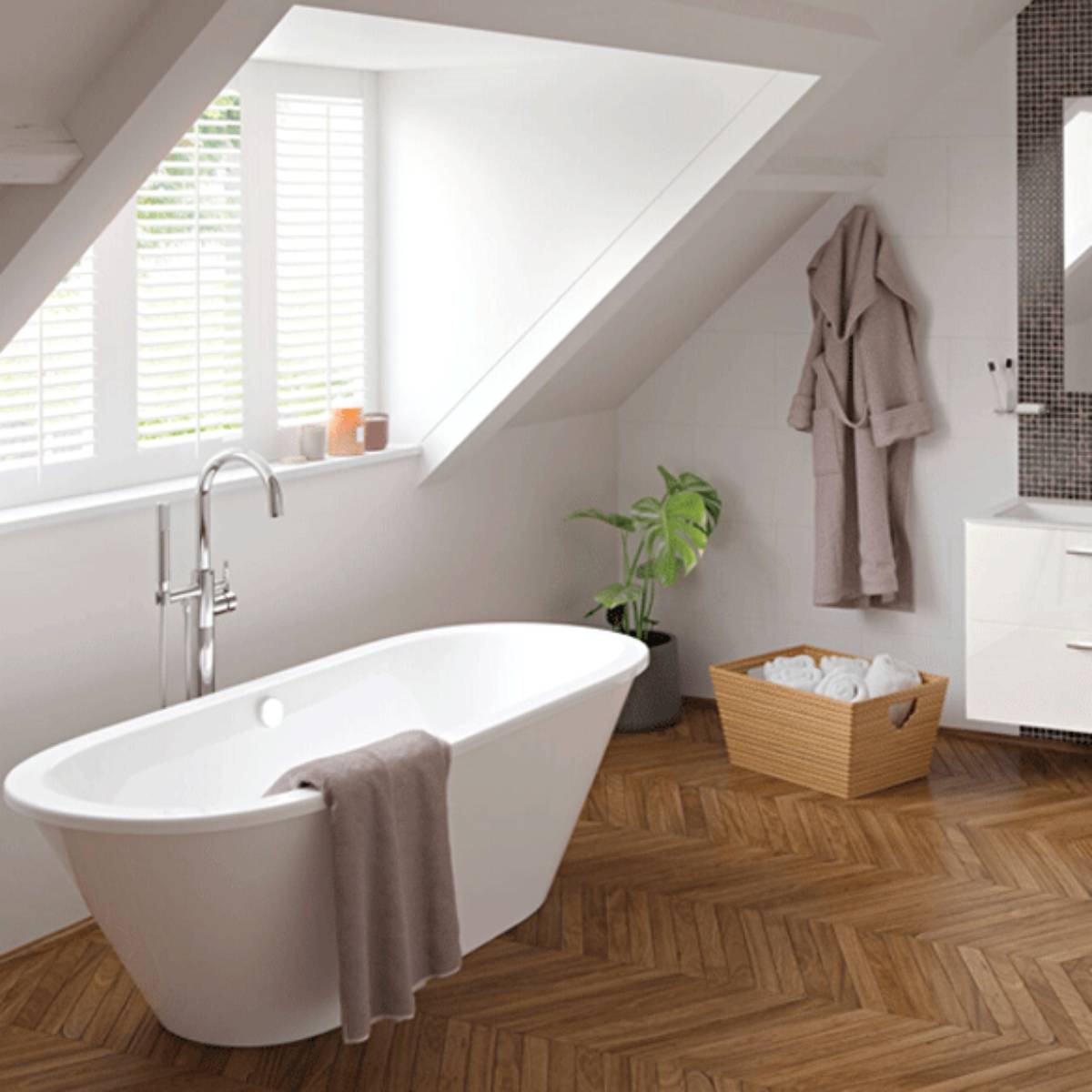 Condensation forms when steam from baths and showers hits cold surfaces within the room.
Top tips to prevent condensation
• Improve airflow in the room: Opening the window during showering or bathing will help to circulate the air and reduce the amount of condensation in the room. Leaving the window open for half an hour or so afterwards – or until you see the room clear – is also recommended.
• Install an extractor fan: Most modern bathrooms come with extractor fans installed, but older homes or some smaller bathrooms may not always have an extractor fan, which literally extracts the humid air to help prevent condensation.
If you want to install an extractor fan in your bathroom to help prevent condensation, then we have a variety of these available at Bathshack. Our concealed extractor fans offer a discreet option, while you can also combine an extractor fan with lighting, for an even more efficient solution.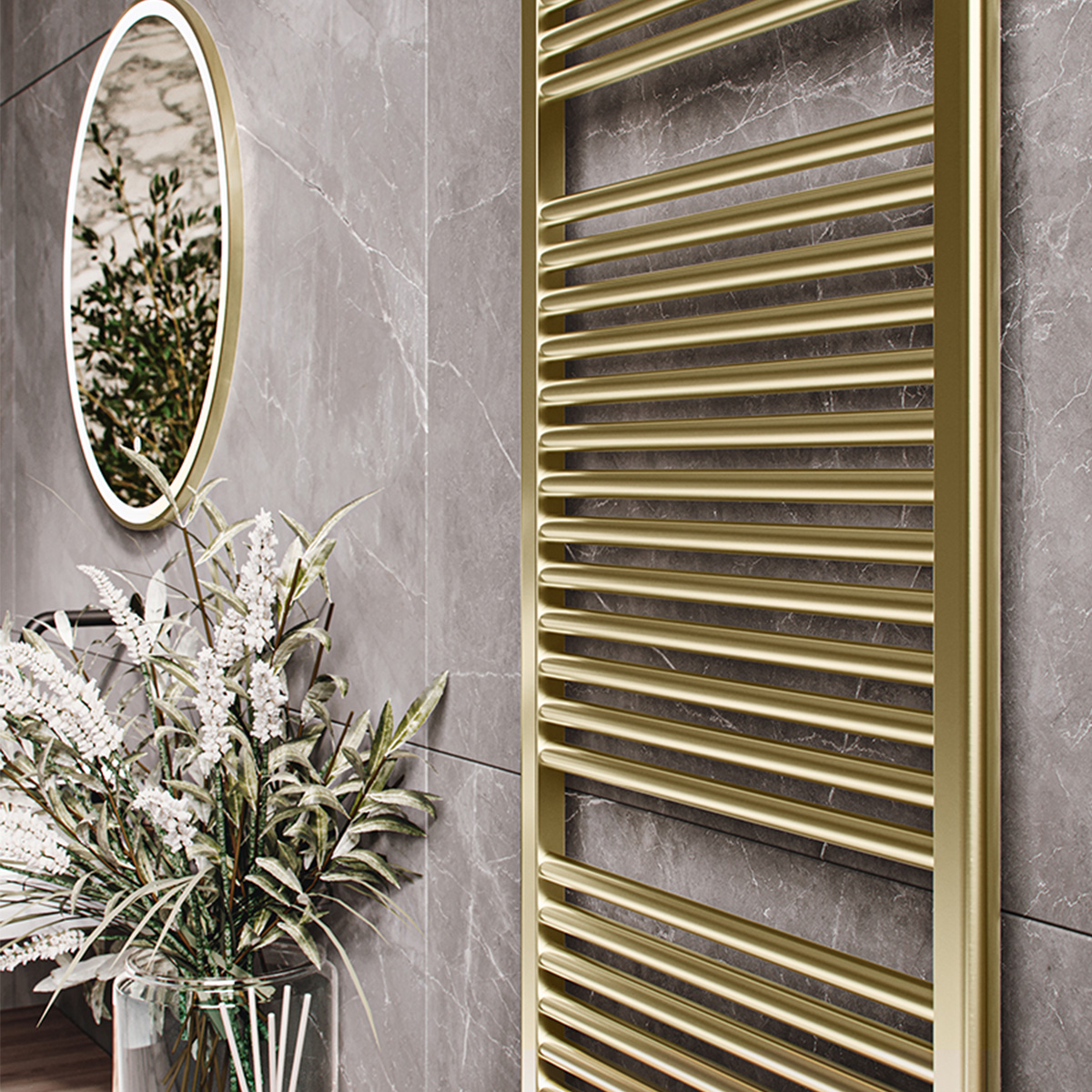 A heated towel rail like the Pele Heated Towel Radiator in Brushed Brass can help keep your bathroom warm and reduce condensation.
• Warm your bathroom: If you keep your bathroom temperate, this will help to reduce condensation which, as we now know, forms when warm air comes into contact with cold surfaces. If your room is kept at a steady temperature, then it stands to reason that the surfaces won't be as cold and will therefore not attract water vapour.
You can keep your bathroom warm in the following ways:
• Keep your bathroom door closed: This will prevent the condensation from spreading throughout the house, to other cold surfaces.
• Wipe surfaces: Using a towel to wipe down your bathroom tiles, mirror and other surfaces will remove condensation and help to prevent mould from forming.
• Use a dehumidifier: This will remove moisture from the air, reducing the humidity of your room. The water vapour is passed over cold coils and condensed (i.e. the moisture removed), before being passed over warm coils and back into the room.
• Fit antibacterial wall panels: Designed to neutralise bacteria and other microbes, these will help protect your home from mould and mildew.
• Use anti-condensation paint on your walls: This type of paint is water-repellant, so will stop moisture from sitting on the walls, while it also usually has some thermal insulating properties, which does the same job by keeping the walls warmer.
• Reduce your water temperature: Having cooler showers and baths will reduce the amount of steam released into the bathroom, thus reducing the risk of condensation forming.
No matter what size of bathroom you have, when it comes to condensation, there's no getting away from it. However, by taking appropriate measures and doing what you can to help reduce its occurrence, you can prevent mould and mildew from setting in and keep your bathroom clean while also protecting your health.
For more information about our extractor fans, heated towel rails or any other bathroom products, just email our team at info@bathshack.com or give us a call on (028) 9077 0188. Alternatively, why not call into your nearest showroom and we'll be happy to help.