Gluten Free Fi - Bathroom Renovation Reveal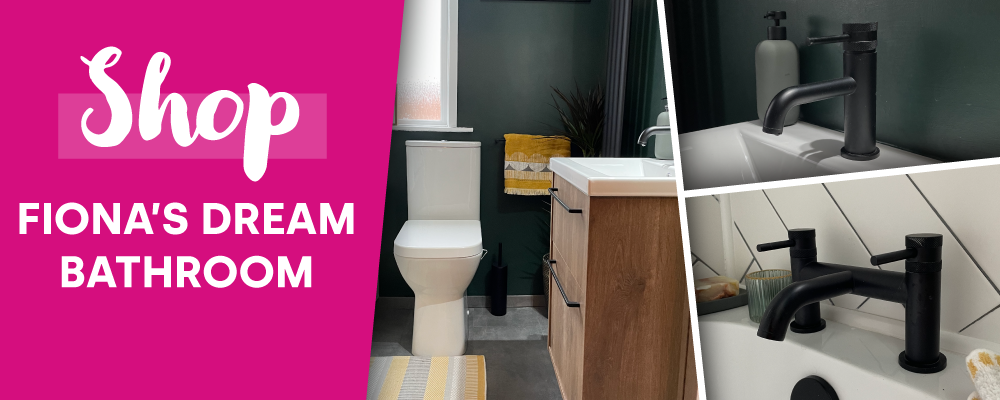 Fiona McCartan's Family Bathroom Renovation
We are delighted to showcase Fiona's finished bathroom look from Bathshack. Fiona is a full time supply chain manager, content creator and mum from Belfast.
Fiona joined forces with Bathshack to create her dream bathroom for her family.
Previously her bathroom didn't have the space or storage needed for busy family life so she wanted to create a space where she could bath her toddler, get ready for work and relax in the evening with a nice glass of wine.
Fiona and her husband Andy had a small space to work with in the bathroom, so we have helped them create a more functional and relaxing bathroom for her and the family to enjoy.
Opting for bespoke Josef Martin Vanity Units and Tall Boy storage to maximise storage space within her bathroom, beautiful Forum Coast Up/Down LED motion detector lights, and Noir Black Frame LED Mirror, were some of the key products she was missing from her old bathroom.
The Modern Linea Comfort Height Rimless Close Coupled Toilet & Soft Close Seat is perfect for kids as you won't have any toilet seats being slammed shut. The Flat Matt White Brick Tiles, Ari Single Ended Bath, and a stunning crittall Nuie Square Framed shower screen helps to create a cosy vibe. The flooring came from the Pergo Premium Click Vinyl range in the Dark Grey Concrete finish which ties the bathroom together.
Fiona loved the black finishes when visiting the showroom so choose matt Black details such as Eliseo Ricci Exclusiv Mono Basin Mixer, Eliseo Ricci Exclusiv Round Rigid Riser Shower, Eliseo Ricci Exclusiv Bath Filler, and the radiators really gives her bathroom that on-trend look.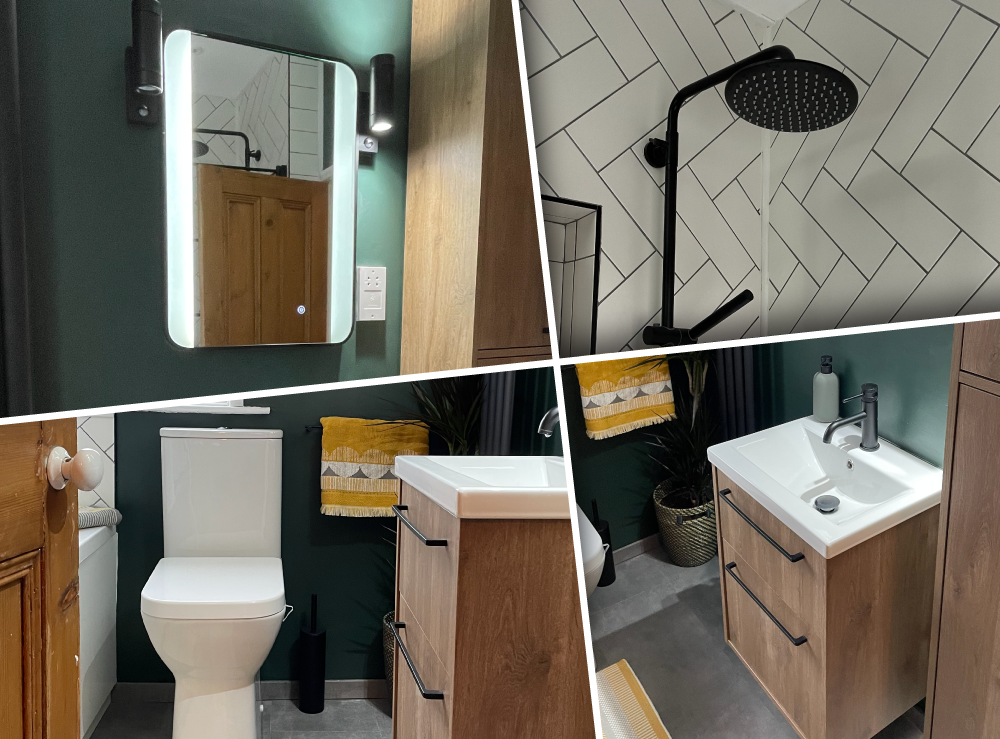 Shop the products here:
Related Products