Buying Guides - Toilets
Gone are the days when toilets looked mostly the same, especially in terms of construction. Today, adding a toilet to your bathroom also means sprucing up your bathroom's aesthetic appeal. Nowadays, we can talk of a wide variety of toilets to choose from, which means that selecting the right one for your bathroom is now a bit more complicated than it used to be. From wall-hung to corner toilets, as well as a range of modern and traditional flushes, making the decision is not as simple anymore. But that is the reason for this article - to provide you with every info you need to make the right toilet buying choice. Consider this your Ultimate Toilet Buying Guide.
Types Of Toilets
Before anything else, you should know the types of toilets available on the market, as that will help make your choice easier. Toilets come in a wide range of shapes and sizes, ranging from modern to conventional designs.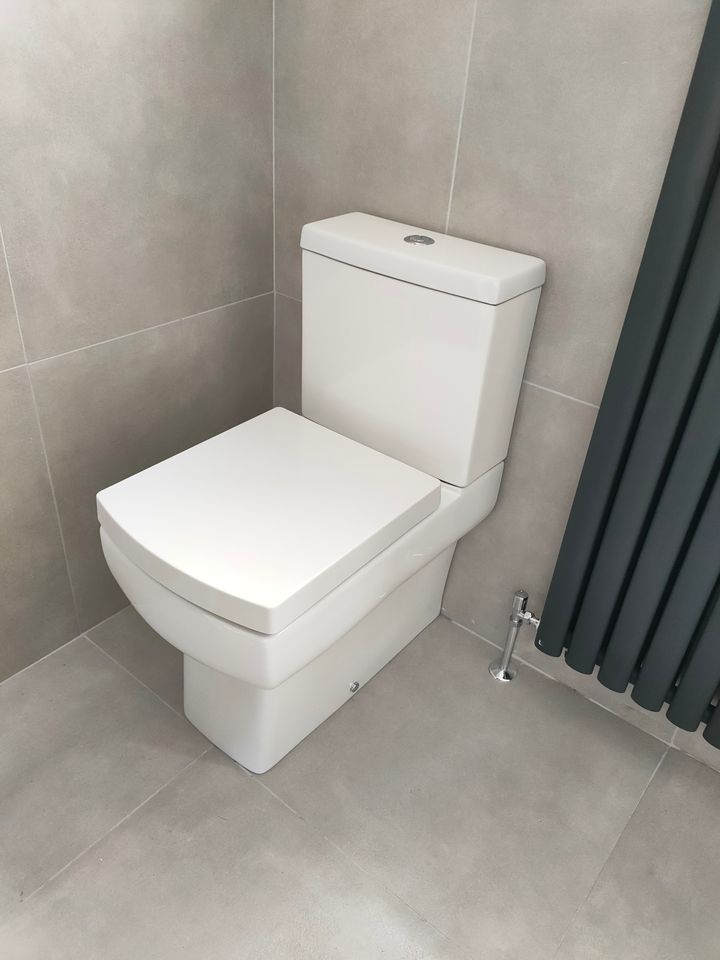 Comfort Height Toilets
A comfort height toilet is usually just about four or five centimeters taller than the average or regular toilet. It has the sole aim of making it a bit more comfortable for the user, just as its name suggests. However, even though the additional height most often doesn't seem to make a lot of difference, if you have mobility issues or are slightly taller, you should find this option the most comfortable when you have to get up. But the desire to offer a comfortable height takes nothing away from its style. The comfort height toilet is available in a wide range of designs to choose from, from modern to classy and traditional ones.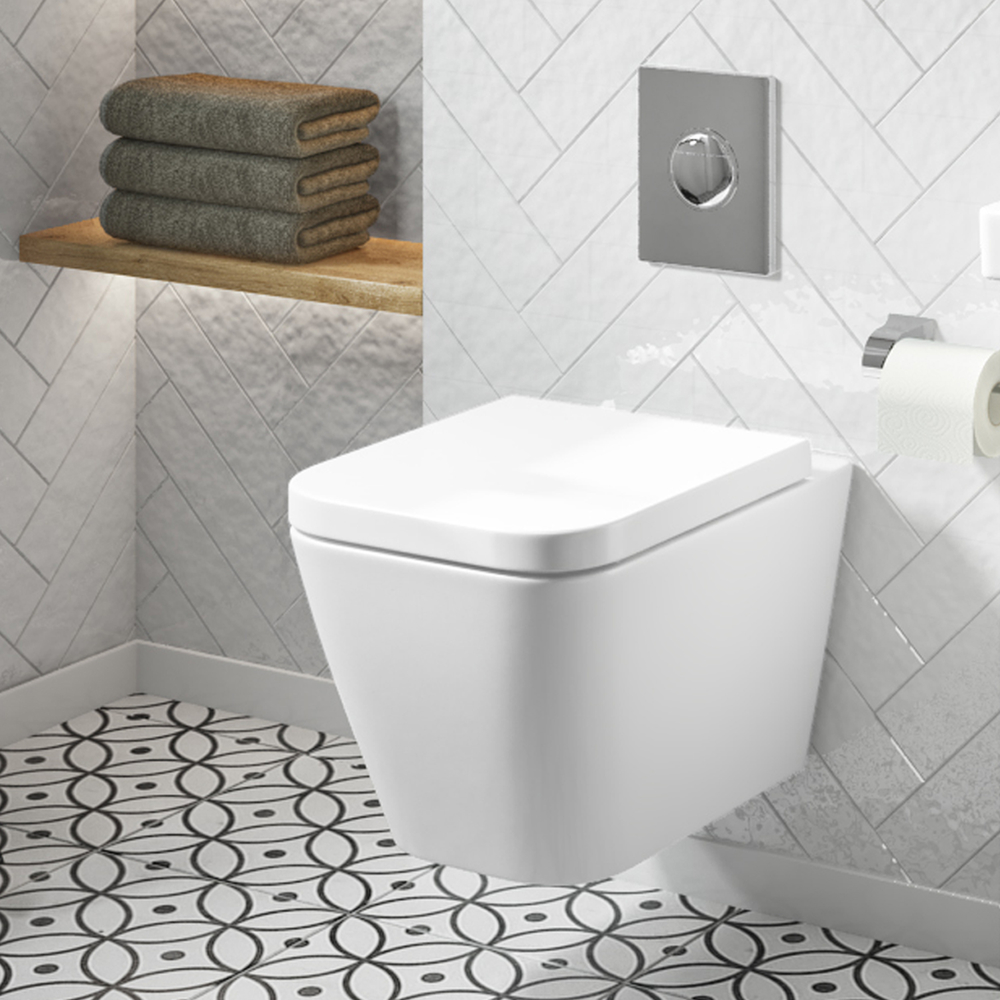 Wall Hung Toilets
Wall-hung toilets 'hang' from the wall, leaving extra space both beneath and above it. This type is ideal for bathrooms with little space. Plus, the design makes it possible to hang it at your preferred height, perfect for people who find their toilets too short or too tall. The design comes with a strong frame that supports both the toilet bowl and the hidden cistern. You can fix a hung toilet on any wall, provided it is strong enough or reinforced to hold the toilet. The last thing you want is your toilet peeling off the wall when you use it.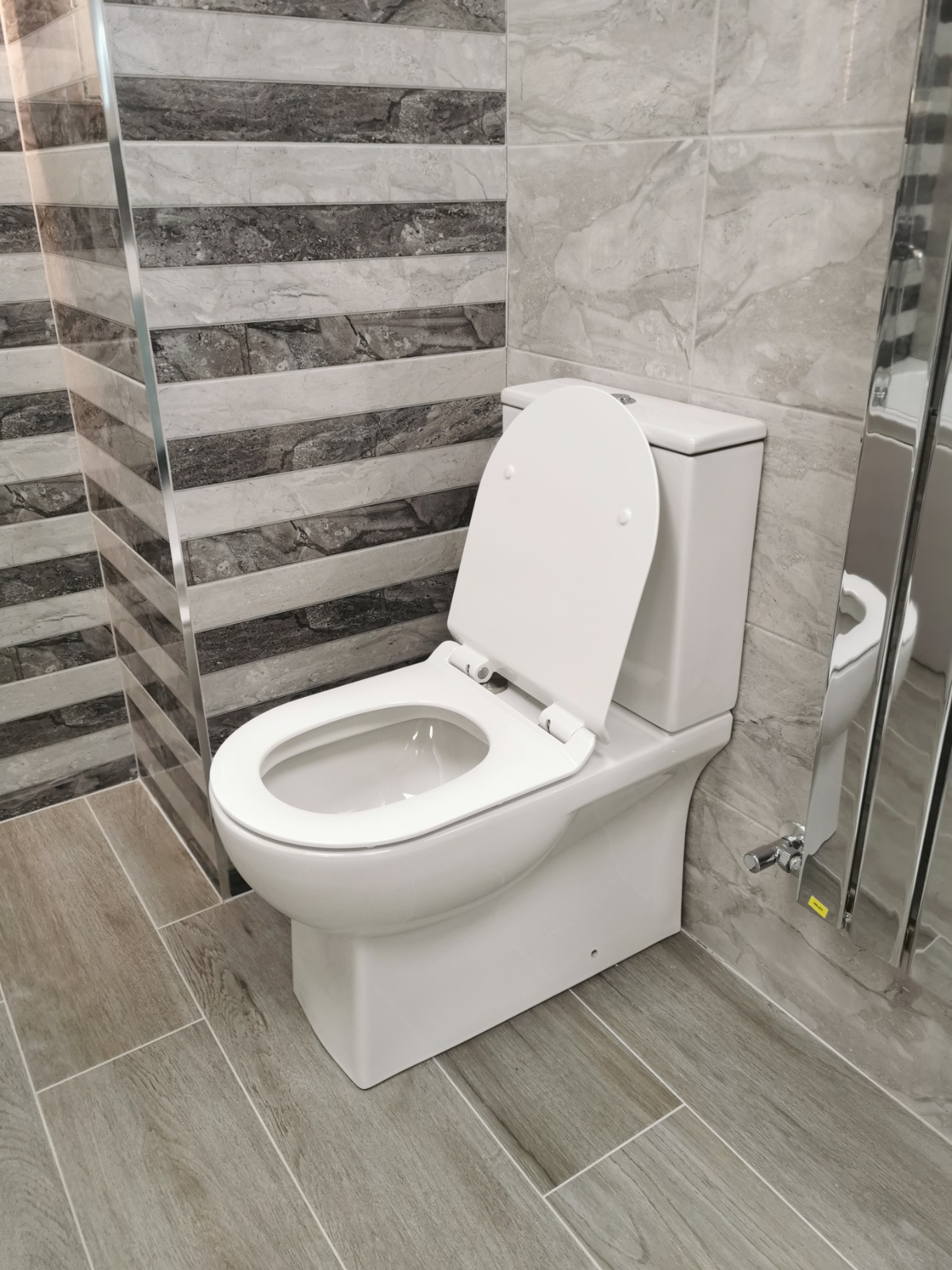 Close-Coupled Toilets
The close-coupled toilet is a ceramic two-piece consisting of the pan and the cistern. This design is one of the most common ones you will ever see on the market. The cistern is directly mounted above the pan, with a lever handle on it or a flush button on the top instead.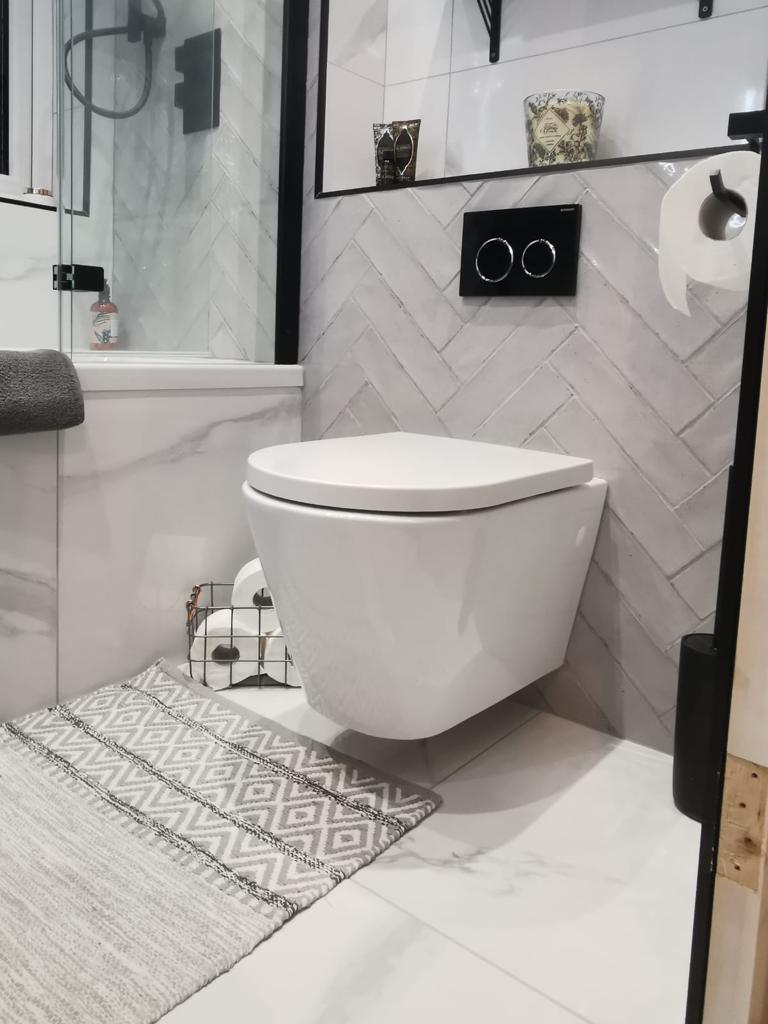 Back To Wall Toilets
Just like the wall-hung toilet, the back-to-wall toilet is perfect if you're looking to add a minimalist or modern touch to your bathroom. Also, it is designed to conceal the cistern behind your wall, only this time; it doesn't hang. That means you have nothing to worry about when it comes to the possibility of the toilet bowl falling. Again, although you can use it on pretty much any kind of wall, it is vital to ensure that you reinforce your wall if it is not strong enough.
Rimless Toilets
Just as the name suggests, a rimless toilet does not come with the rims found on traditional toilets. Even though it is a relatively new type, its design makes it one of the most exciting and even popular toilets currently available on the market. The rim makes way for a design that allows the water to be directed all around the pan to make for a very thorough cleaning or flushing process. Plus, despite its modern-like design, the rimless toilet is quite economical and allows you to save a considerable lot on your water bills.
Short Projection Toilets
A short projection toilet appears pretty similar to a wall-hung toilet and is designed to help you save up enough space in your bathroom. So, if space is an issue for you, you should consider this option. The main difference between the short projection toilet and the wall-hung toilet is that the latter usually does not project more than 62cm into the room. That means if you're trying to convert a tiny space into a bathroom, or looking to declutter, then this toilet type should be ideal.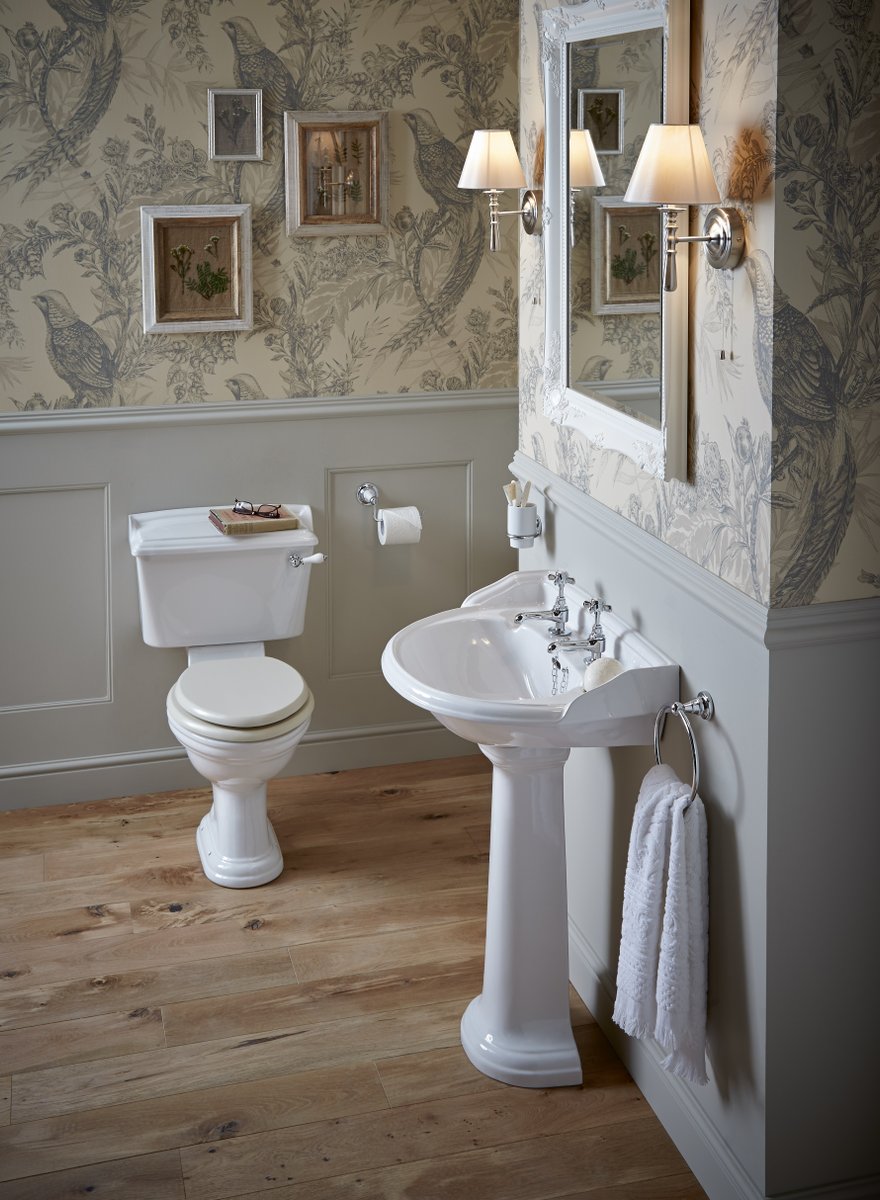 Corner Toilets
A corner toilet is another perfect option for a small-space bathroom or if you are looking to fill an empty corner space. The cistern on this type of toilet design comes in a triangular shape designed to fit seamlessly into a corner. It also comes in a compact one-piece design, connecting both the cistern and the toilet pan or bowl. A corner toilet is perfect if you want more function and less style.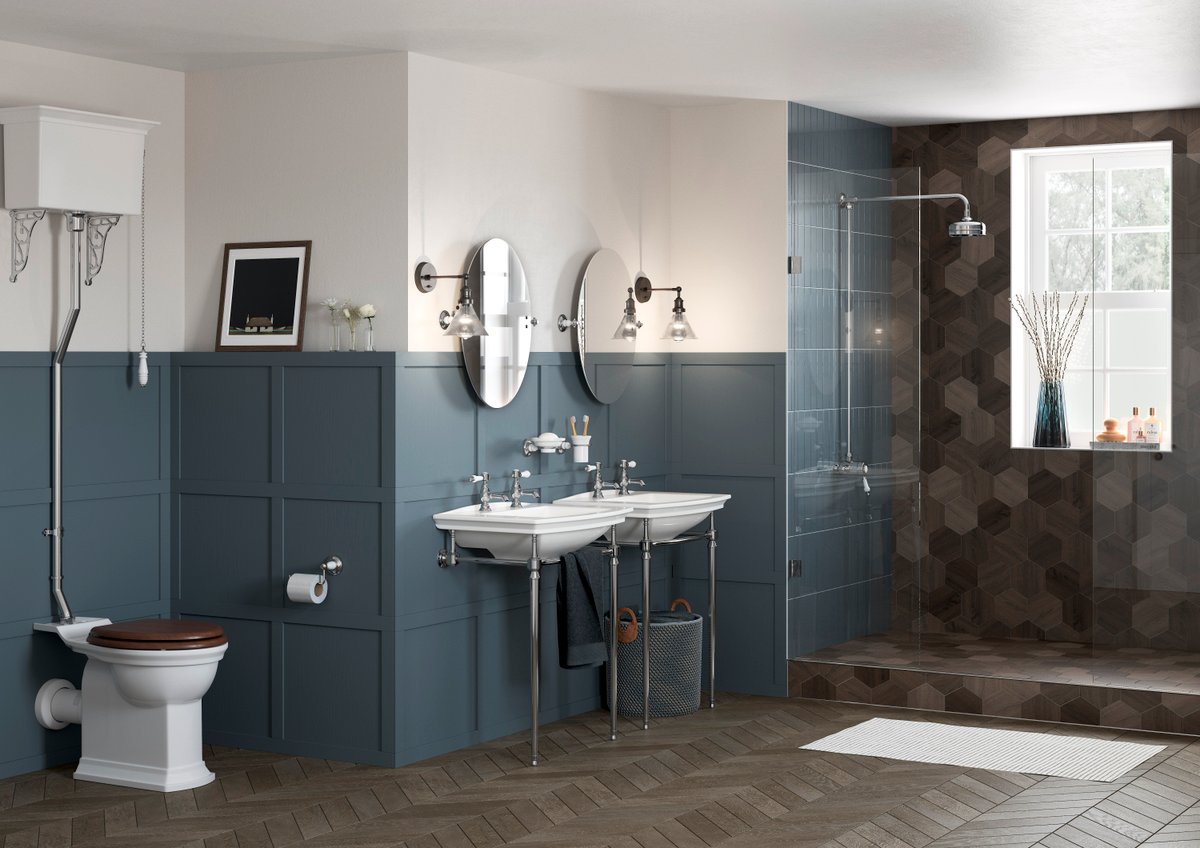 High-Level Toilets
If you're looking for a toilet design that will spruce up your bathroom with a touch of traditional elegance, then you should consider the high-level toilet. This toilet design sticks to the old-style system of hanging the cistern high up above the toilet bowl to stir up the water pressure needed for a good flush through a flush pipe. Granted that this flush system is no longer needed, the design remains, making the high-level toilet still a popular choice among people looking for a touch of the old style. The only downside is that the design may not be ideal for you if you have a low ceiling.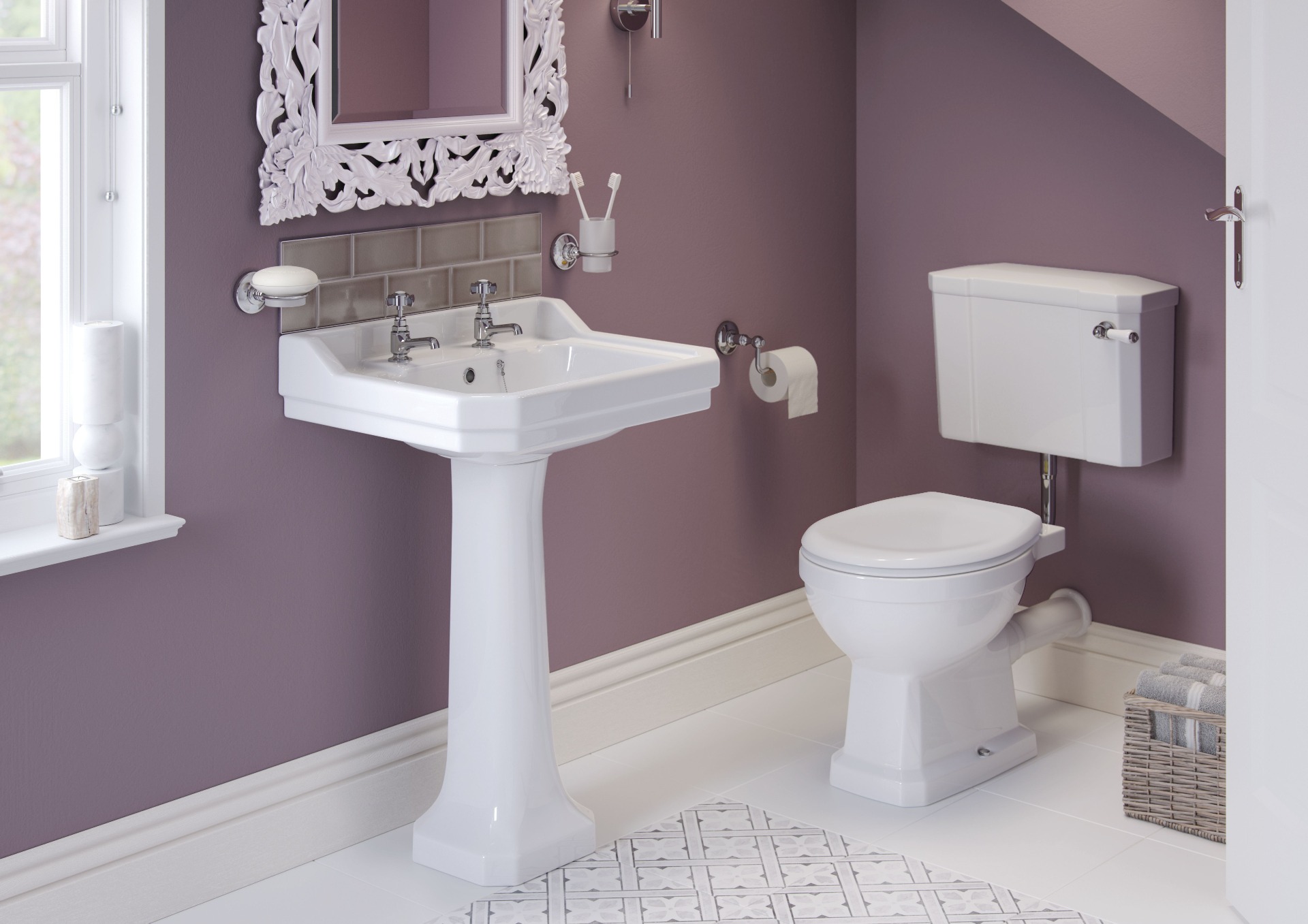 Low-Level Toilets
From high to low, another type of toilet is the low-level one. Just like the high-level toilet, the low-level one is also perfect for those looking to bring in a more traditional or old-school vibe. The only difference here is that the low-level toilet does not come with a long flush pipe's complexities. Plus, the toilet pan or bowl also rests much lower than the standard height, which some health experts believe is best, especially if you usually have constipation issues. The cistern also lies a little lower than usual, with a shorter flush pipe connecting it to the pan.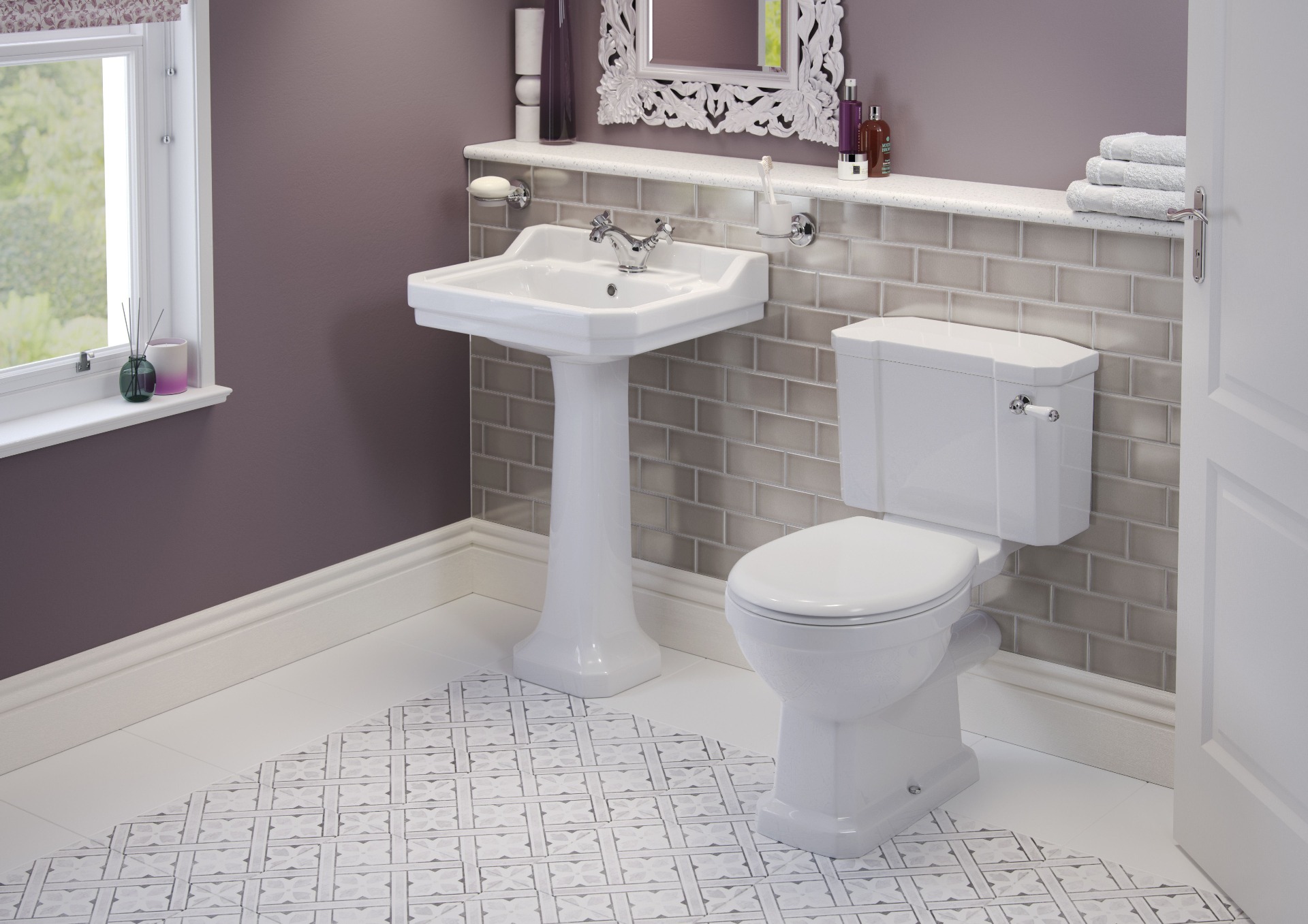 Traditional Toilets
You can also choose from a wide range of traditional toilets, also referred to as Victorian toilets. Although these toilets are styled to look like old school ones, they all come with all the essential modern touches you want in your toilet - for example, a dual flush cistern, an easy and clean coating, and a soft close seat. It is important to note that no matter the type of toilet you go for, you can always accessorize or personalize it in a way that suits you.
How To Choose The Best Toilet For Your Home: Things To Consider
Before you dash off to the store, there are some things you need to take into consideration when picking out a suitable toilet seat for your home.
Space
The first thing to consider is how much space you have. Although the difference in most toilet bowl sizes may not seem very significant, even the one centimeter may prove valuable if space is an issue for you. So, take the time to measure the preferred bathroom location for your toilet to know which type is best for you. As we have already mentioned, options like the corner toilet, short projection toilet, and the wall-hung toilet are ideal for small spaces. But if space is not a problem for you, you can skip this point and focus on the style.
Style
Gone are the days when toilets come in the same old boring design. Today, there is a vast range of options to choose from, from modern to classic. So, unless space is of the essence for you, look for a piece that flows with the general theme in your bathroom. You can also look for a design that stands out or forms the center of attention in your bathroom. But, no matter what you choose, do not forget the importance of functionality.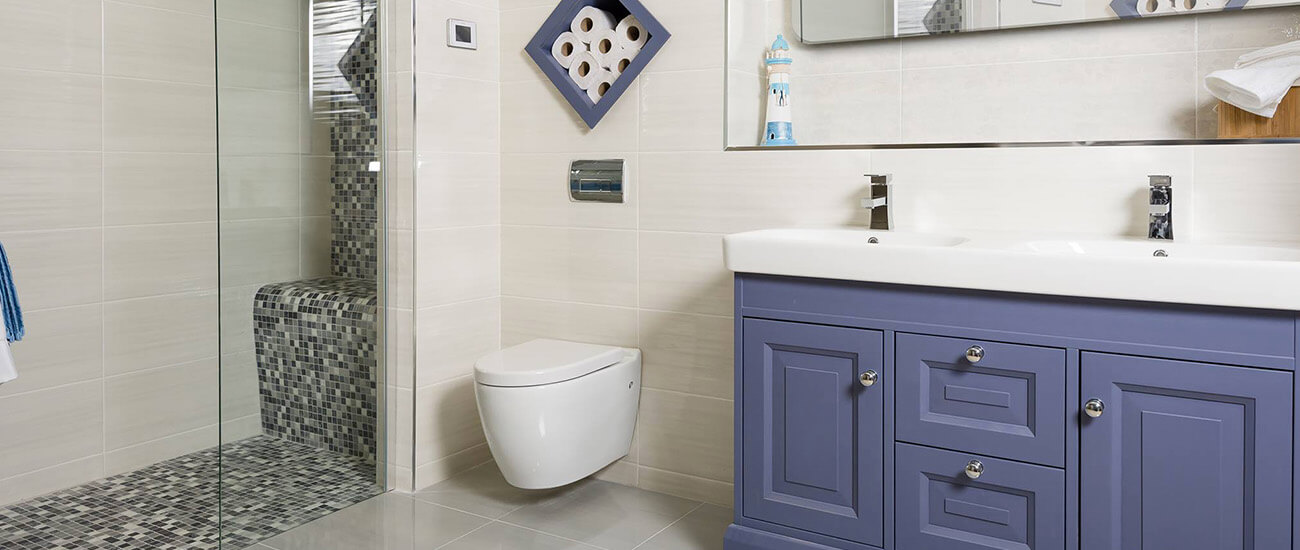 Functionality
If you have special needs to consider, factor those into your choice of a toilet. For example, if you have mobility issues and health issues, do not go for toilets that make it difficult to get up or sit comfortably. Again, if you need to save space, go for one of the smaller ranges of toilets. Also, pay attention to things like water-efficiency issues, if water availability is an issue, or you're trying to control your water bill.
Budget
Another vital thing you need to have on point is your budget. How much can you afford without necessarily breaking your budget? Although investing in a standard toilet may not necessarily be a bank-breaker, you should consider how much is safe to spend, especially if you are undertaking a complete bathroom renovation, which requires other financial commitments.
The days of one-way and boring toilet designs are long gone. Today, buyers have the luxury of choosing between a wide range of options to match their needs, style, personality, or budget. A toilet now has benefits that go beyond its primary use to cover aesthetics and style. But the fun does not end there; you also have the opportunity to customize your preferred choice with various accessories.
Lenny faces are short character strings that describe emotions and make your text stand out.