Buying Guides - Freestanding Baths
From the striking and contemporary to the exquisite and conventional, freestanding baths are accessible in various styles to fit any bathroom floorplan. Bathrooms are an intrinsically functional space, yet with countless designs to explore, it can be puzzling to settle on a choice. Are you looking for a freestanding bath to design your new bathroom, yet not sure where to begin? Well here is your ultimate freestanding bath buying guide to provide you with everything you need to pick the right freestanding bath.
What Is A Freestanding Bath?
A freestanding bath stands alone in your bathroom without requiring to be attached to any wall structure for support. The freestanding bath is usually mounted on feet or sits straight on the floor to create an incredible highlight for any bathroom plan.
You may visualize a freestanding bath as the centerpiece of your bathroom with a great deal of space around it. While your bathroom space might be a problem, thankfully, there are presently numerous styles and sizes accessible, so that should no longer be a significant concern. Despite the various exquisite showpieces available, you can still have the opportunity to direct how it blends with your bathroom plan.
Without the limitations of the traditional bath concealed in a corner or mounted against the wall, your freestanding bath structure can be anything ideal to fit you and your family's style.
Why Choose Freestanding Baths?
Freestanding baths are becoming increasingly popular, particularly in homes where bathrooms are still recognized as rooms. Probably the best thing about a freestanding bath is its extraordinary collection of shapes and designs. Many will have freestanding bath pictures as a vintage installation, with gold-plated taps and dazzlingly claw feet, straight from the home of a Victorian grandee. While these kinds of baths are famous, freestanding baths come in more smooth and contemporary designs, with modern taps and no feet, just clean, smooth lines.
These baths can be tight and shallow, more perfect for homes where kids wash. Young children can easily reach into the tub due to its surrounding space, making it a great fit. On the other hand, they can be vast and deep for those bubble-soaking nights encircled by candles. Additionally, there is a floor-mounted tap-product alternative to install close to the freestanding bath. This style is excellent for creating an envious bathroom design. A freestanding bath is a fantastic piece of investment if you are more about the ultimate bathing experience.
Modern Or Traditional Freestanding Bath Trends?
Freestanding baths generally come in contemporary or traditional trends, yet some may use components from either side inside their plan.
Traditional freestanding baths hold that good feeling about them. Its classic feel is upgraded by supporting claw feet and more suited to the conventional bathroom plan. Roll-top showers feature a curved roll as its design at the bath top compared to the slipper bath, which has an equal height at either end.
Contemporary freestanding baths include exceptional bends, smooth lines, and minimalist design, the sort of bath that you would hope to find in a spa retreat or lavish hotel. They come in straightforward design to promote a sense of relaxation and quietness. The straightforwardness of the design helps a sensation of stillness and unwinding. Roll-top showers with a cutting-edge design highlight more profligate shapes and creativity, promoting its increasing popularity.
Materials Used For Freestanding Baths
Natural stone and copper were historically the two main materials used for freestanding baths, yet they are presently used mainly for a high-end treat. There are currently three main material choices for freestanding baths; steel, acrylic, and composite, which offer their independently varying advantages. Eventually, everything boils down to what you think will best compliment your reverie bathroom structure and design.
Steel freestanding bath
Steel freestanding baths are the latest version of the long-standing iron bathtubs. Due to its thick porcelain enamel varnish, steel baths can maintain their classic appearance. It is lightweight, which makes it more ideal for mounting upstairs. Despite its impressive appearance, steel isn't particularly suitable for heat-retaining, which means individuals looking to spend more time in the bath may have to consider other alternatives.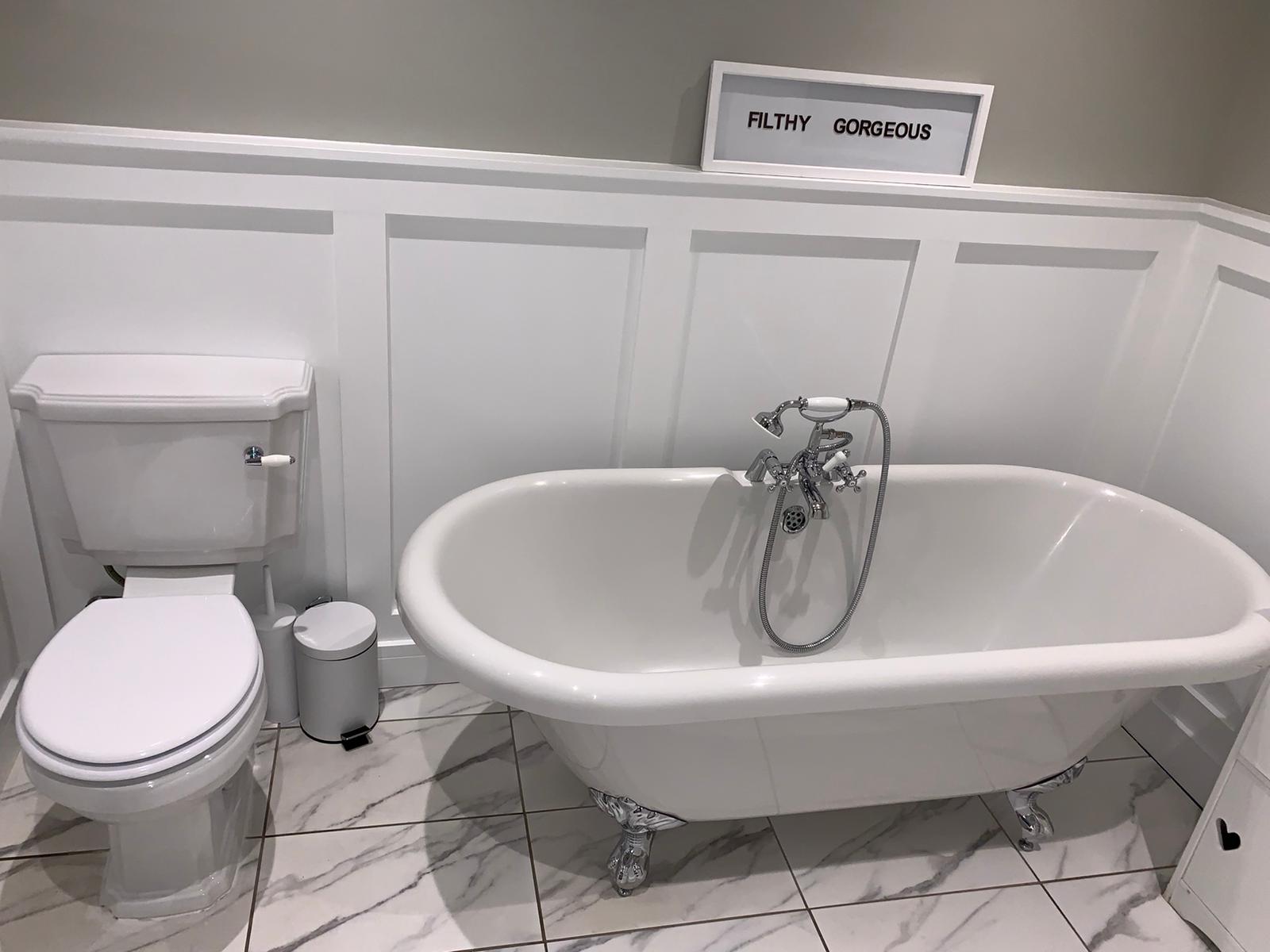 Acrylic freestanding baths
Acrylic bath is a common component of contemporary bathrooms due to several reasons. Materials used for acrylic baths are comparatively cheaper compared to other alternatives. It is additionally straightforward to maintain. Its remarkable ability to absorb and retain heat makes it an added advantage suited for individuals who spend more time in the bathtub. This is excellent for your home's energy efficiencies.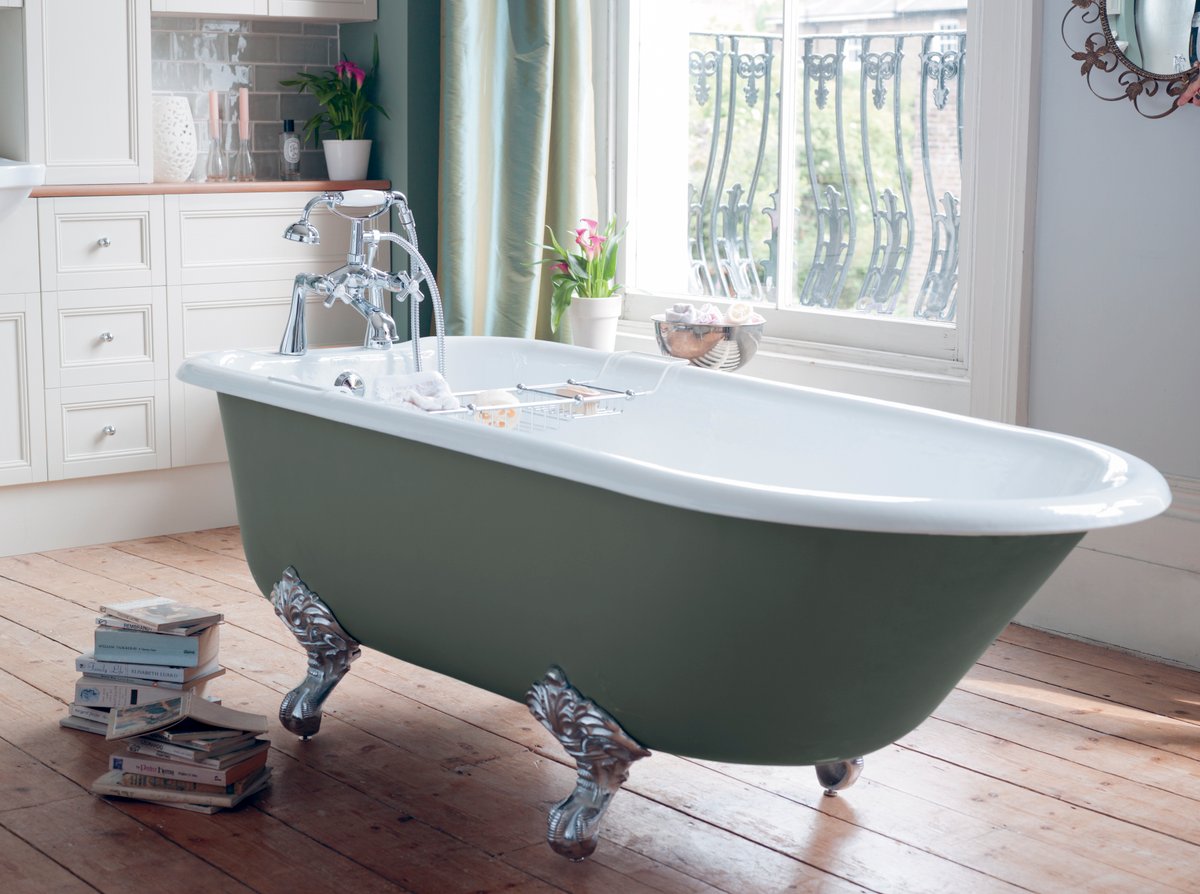 Composite freestanding baths
The composite bath type offers various designs and styles, and its produced from a blend of ground stone and resin, typically granite or quartz. You may choose a natural look or color to compliment your bathroom design. Composite baths' exceptional appearance is what produces its unique and striking exterior. Composite freestanding baths are a tough and cost-effective option.
Considerations For Freestanding Baths
Material
If you are focused on material for your freestanding baths, acrylic is the most obvious choice due to its durability, lightweight, and capacity to retain warmth. Either premium or standard models use the material in production. Certainly, the costlier options include secure construction, two-fold insulation, and chic designs. If you are looking for a more glamorous bath, cast iron and stone plans will give your bathroom a vibrant feel. Anyway, it would help if you remembered that they are a lot heavier.
Style
Whether you are attempting to produce a stylish, modern, or looking for a classic style, freestanding baths come in several varieties you can choose from to fit every bathroom design. Freestanding baths that come with claw feet will be the focal point of a traditional bathroom. A minimalist and smooth model for contemporary homes will produce that striking feel to make your bathroom envy for every eye.
Taps
Several freestanding baths apart from conventional style do not make provision for taps which implies that you may have to decide between floor designs or wall-mounted. However, your tap choice can significantly influence the entire feel and bathroom appearance. It is best recommended you go for a top-quality fixture provided you can afford them. When choosing taps, assess your bathroom water pressure and go one that is strong enough to fill your bathtub ably. Installing a bath in another location inside your room may come with some additional plumbing work and costs.
Every bathroom has a specific area for plumbing and bath drainage; therefore, shifting this to, let's say, your room center will undoubtedly come with additional costs. For homeowners planning to install a deep bathtub, it is essential to have your bathroom assessed to determine whether it can hold the weight of the bath when filled with water. Always to keep in mind that freestanding baths are considerably heavier compared to standard baths.
Layout
Despite the importance of the visual aesthetic, it is also vital to consider your drainage configuration and plumbing when deciding the freestanding bath location. Functionality and how easily you can move in and out of the bath should be factored in when determining. When in doubt, positioning your bathtub close to a winder is excellent in enhancing your bathroom experience. It may appear awkward at first but imagine a beautiful view while soaking indulgently in the tub.
Storage space
Despite being one of the often-overlooked considerations, the availability of enough storage is essential to keep all the ingredients you need for a good, relaxing bath. A shelf to keep your stash like soap and shampoo next to your freestanding bath is a great idea. However, if you missed the chance to design your storage, go for a stool or side table next to your bathtub, and you're good to go.
Pros and cons of freestanding baths
Pros
- You can position them anywhere in your bathroom. There is no restriction concerning style or plan.
- It gives your bathroom that vibe, luxurious look, and feel, a feature usually available in spa-retreat and plush hotels.
- It is fast and straightforward to install without having to attach to any wall.
- You have total freedom to personalize your bathroom since freestanding baths can fit anywhere and everywhere. Do you prefer it under a skylight or looking out the window for a delightful view? You got it
- You can quickly move your freestanding baths around when you decide to remodel your room which is an added advantage.
Cons
- Freestanding baths are much more expensive compared to built-in bathrooms.
- They are considerably heavy and may require you to reinforce your floors which add to cost.
- Freestanding baths are generally huge and make navigation sometimes tricky. Tall freestanding baths can lean on their sides which makes bathing a kid difficult.
At last, the choice is up to you. Picking a freestanding bath gives you more opportunity to direct the style and situate your new tub, assisting you with completing your fantasy bathroom plan. However, if you are looking for more information and assistance with dream bathroom design, check our collection of freestanding baths. Our support team is on hand and ready to help.
Convert text to unicode characters and create fancy styles in your documents.