Product of Choice: Marseille 1700mm Luxury Freestanding Bath
Want to know what's popular in the Belfast Boucher showroom? Our showroom team recommends the Marseille 1700mm Luxury Freestanding Bath with a Copper Leaf Finish!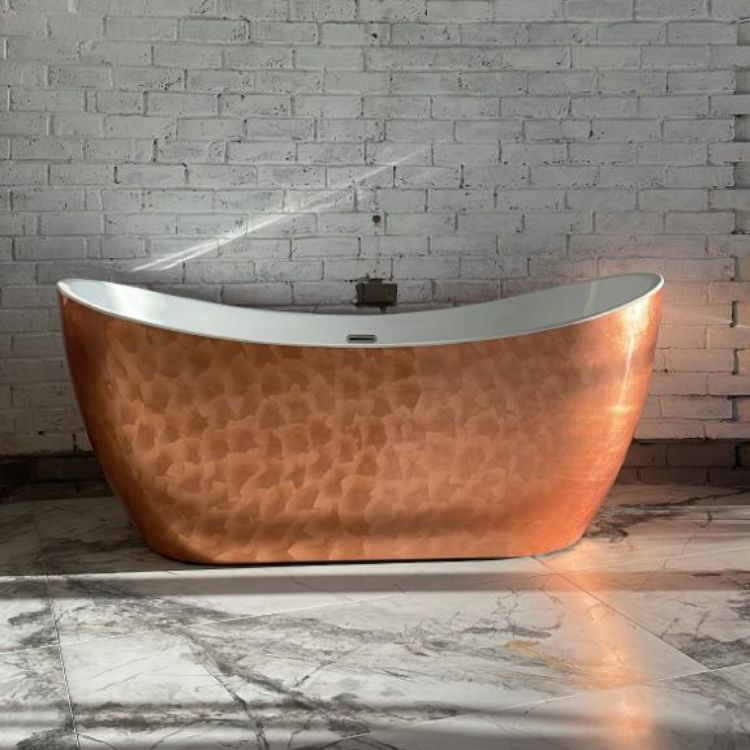 This bath is perfect if you want a stand-out feature for your bathroom. Its contemporary, curved design puts a modern twist on a timeless classic, while the striking copper finish is guaranteed to steal the spotlight! Copper is a surprisingly versatile colour, making it the ideal focal feature for most décor schemes.
While built-in baths have to be installed against the bathroom wall, this freestanding bath can be positioned anywhere in the bathroom. If you have the space, we recommend placing it in the centre of the room. This makes it the centrepiece of your bathroom design and creates a spa-like aesthetic. The bath does not support deck-mounted taps, so you can pair it with a freestanding tap. If you are installing it next to the wall, you could opt for a wall-mounted tap.
This is a double-ended bath, so the overflow is positioned in the centre to allow for two sloping sides. This means you can comfortably lie at either end with enough space to stretch your legs out. Or if you prefer, it is perfect for two people sharing.
The Marseille is made from premium-grade acrylic. This ensures a high-quality bath that is durable and resistant to scratching and cracking. It also comes with a 10-Year Guarantee so you can enjoy a luxurious bathing experience for years to come.
To view the Marseille bath in person, come visit us in our Belfast Boucher showroom. Our fantastic team will be on hand to help you with your purchase!
Related Products