Want to know the latest top product pick for our Coleraine showroom? Showroom manager Sarah recommends the Cali Comfort Height Rimless Fully Back to Wall Toilet.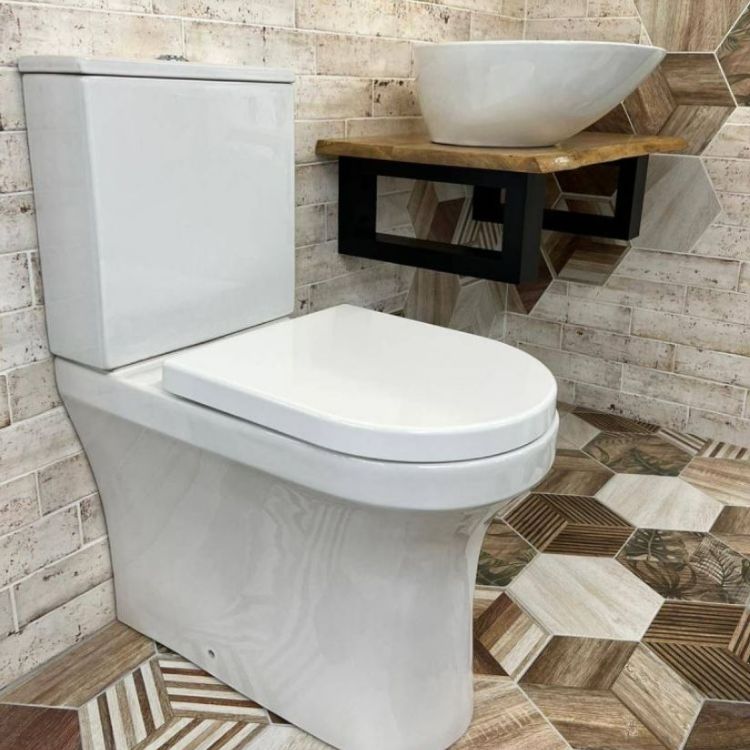 The Cali is a highly practical toilet, with a minimalist design that's versatile and sophisticated. Featuring gentle curves and a high gloss white finish, it is an excellent choice for a modern bathroom.
This is a comfort height toilet. It stands a few inches taller than standard toilets, so you don't have to bend your knees as much when sitting down and getting up off the toilet. This design provides greater comfort and support for those who are tall or have mobility issues. It results in less pressure on joints and reduces lower back pain and discomfort.
The Cali is a fully back to wall toilet, which is one of the most popular trends in modern toilet design. It is designed to be positioned against the wall, with the cistern and pipework concealed from view. If you want a slick, space-saving toilet for your modern bathroom, the Cali may be the one for you.
This toilet has many features which makes it ultra-hygienic and easy to keep clean. It is a rimless toilet, which means there is nowhere for germs and dirt to hide. What's more, the specially designed flush directs the water around the bowl to effectively clean all areas, resulting in a better and more efficient flush.
The Cali comes complete with a soft close toilet seat to prevent noisy slamming, trapped fingers and unnecessary damage to the toilet bowl. It features a push button flush, which allows you to use less water when flushing the toilet. This is also easier to keep clean than a lever flush! Made from premium-grade ceramic, you can be confident that you are purchasing a durable, quality toilet built to last.
To view the Cali toilet in person, come and visit our Coleraine showroom. Our team will be on hand to answer additional questions and help you with your purchase. For directions and opening hours, click here.
Related Products