Festive Bathroom Decorations!

When decorating the home for Christmas, the bathroom is often ignored. But who says your bathroom can't look as fabulously festive as the rest of the house? No matter your style or budget, a bathroom filled with Christmassy touches will make your home feel completely ready for the holidays. Here, we will offer you several inspiring Christmas decoration ideas that will bring festive cheer to your bathroom with minimal cost and effort.
First, Give Everything a Good Clean
A good scrub will make the world of difference in your bathroom, helping to spruce up the bathroom and leave it feeling fresh and new in time for Christmas. It will also keep the focus on your decorations and prevent them from gathering dust. To clean metal bathroom fixtures such as taps, use a soft microfibre cloth or sponge and avoid abrasive cleaners - mild detergent or washing up liquid mixed in warm water should be enough. To learn how to clean your bath and ceramics correctly, read our blog here. You can also learn how to clean tiles and grout on our sister site, Tileshack.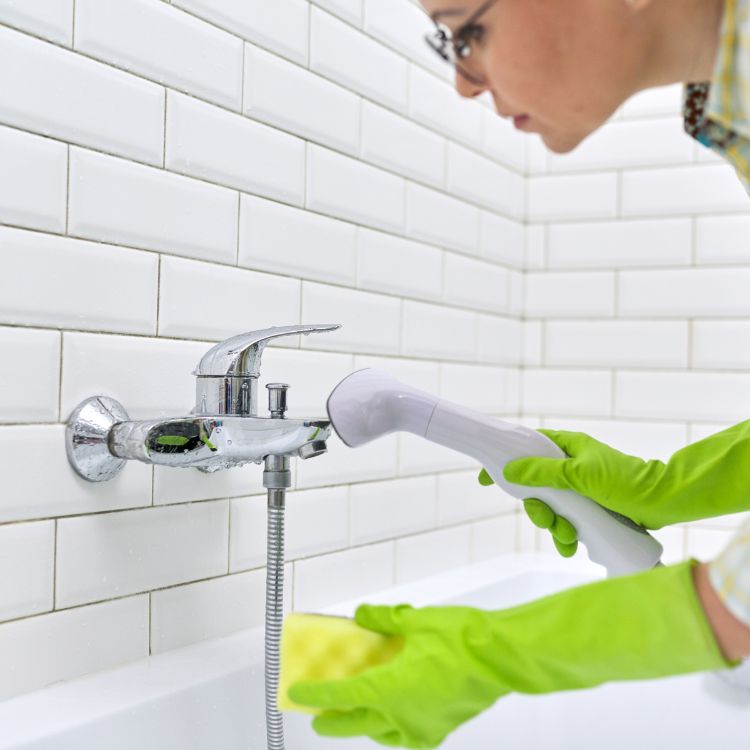 Festive Greenery
Christmas wreaths, garlands, evergreens, or holly will instantly add a Christmassy flair to a space. To deck out your bathroom, hang your chosen greenery on the windows or mirrors, or add some to a vase and put it on your vanity. This look looks especially beautiful in a white or neutral bathroom, as it creates a Scandi feel that is very on-trend. You could even add some battery-operated lights to your greenery – just make sure you keep these away from moisture.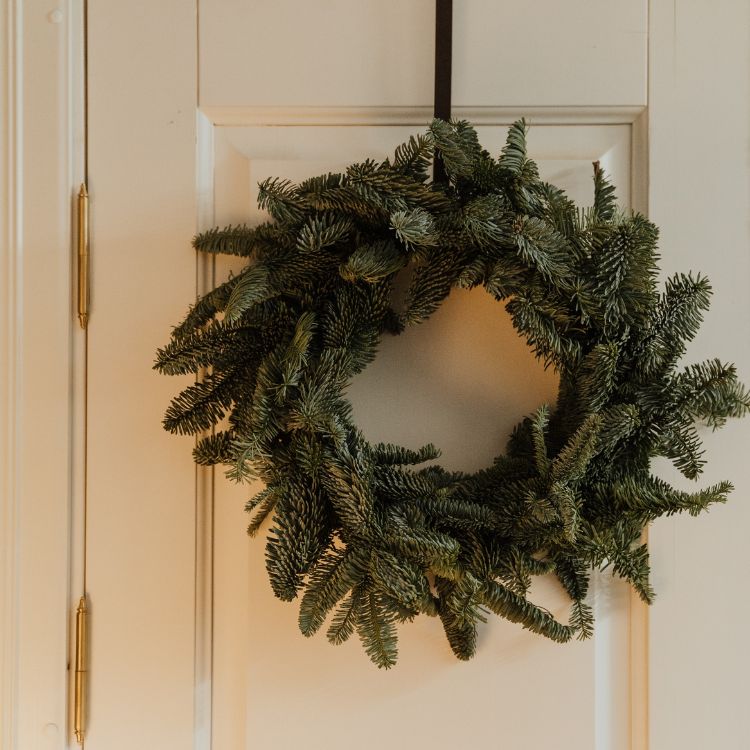 Towels and Bathmats
Simply adding some towels and a bathroom mat set will instantly transform your space this Christmas. Choose sets in red accents, which is the perfect Christmas colour, or buy a festive-themed set in your Christmas shopping! Need somewhere to hang your towels? Shop our towel bars and rings here.
Candles
Create Christmas vibes in your bathroom with a candle! Candles will also create warm, cosy vibes to help you relax while soaking in the bath or getting ready for bed. Here are our favourite Christmas scents which are hugely popular in candles this time of year
Cinnamon: In winter, the sweet smell of cinnamon takes over our homes, shops, food, and. This makes cinnamon-scented candles a Christmas favourite.
Pine: Get the smell of a real Christmas tree in your home with a pine-scented candle! These candles are hugely popular this time of year, so finding one is easy.
Orange/Spiced Citrus: Oranges traditionally appeared in dried fruit decorations at Christmas and are an ingredient in mulled drinks. A spiced citrus or orange candle in your bathroom is the perfect accompaniment to a mulled wine as you soak in the bath!
Ginger: Whether it's in gingerbread, desserts or flavoured drinks, ginger is a very common scent over the winter period. Bring this beautiful, spiced scent into your bathroom to get you in the mood for holiday cheer.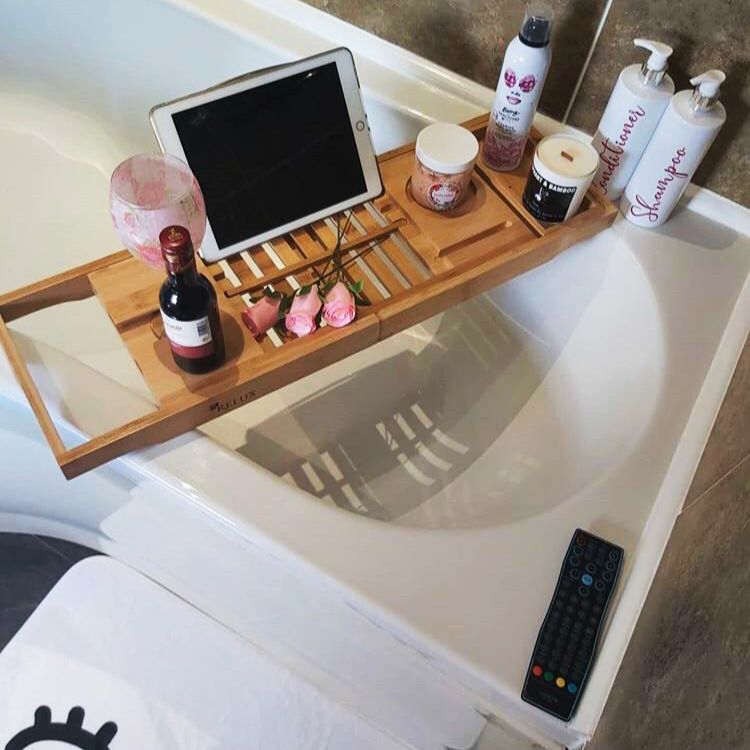 To enhance your bathing experience, our Viktor Benson Bamboo Bath Caddy comes complete with a candle holder, so you can keep your chosen candle close while you unwind.
Decorate your shelves
Make the most out of wall shelves by decorating them with festive ornaments. From miniature Santas and snowmen to Elf on the Shelf, there is a huge variety of Christmas trinkets to choose from; the ones you choose will depend on your sense of style. If you don't have any wall shelves in your bathroom, choose from our range of easy-to-install glass shelves here. These will provide you with some much-needed storage all year round.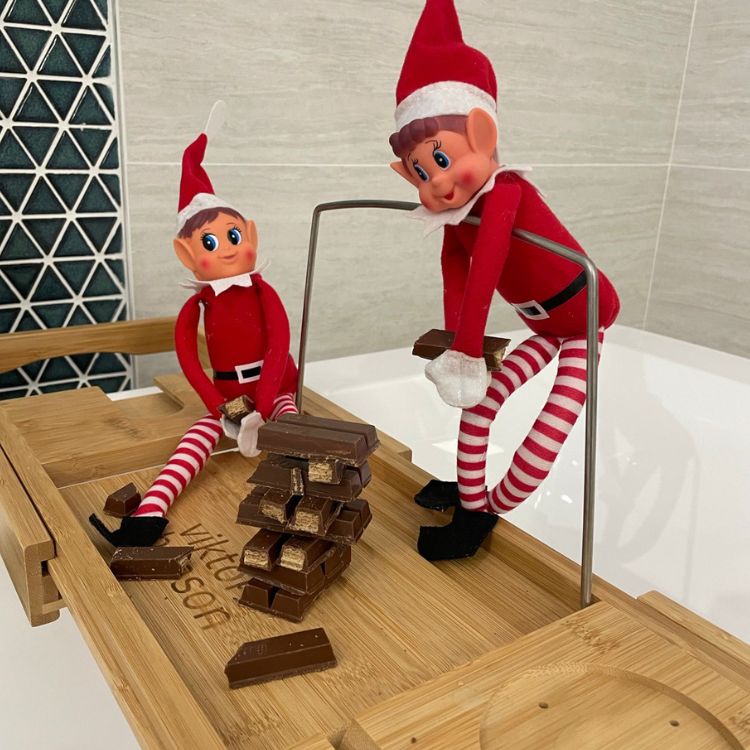 Deck the Walls
Why not hang some Christmas-themed pictures or artwork in your bathroom? If you have a tight budget, check out your nearest charity shops. Many will have all the decorations you need at a fraction of the original price.
Christmas Stocking
No home is complete at Christmas without a stocking, even if it is just used as a decoration. A stocking hung on a robe hook, your vanity, or the handle of the door will make a charming addition to any bathroom. You could even fill it with bathroom treats such as bath bombs, or use it to hold some festive greenery.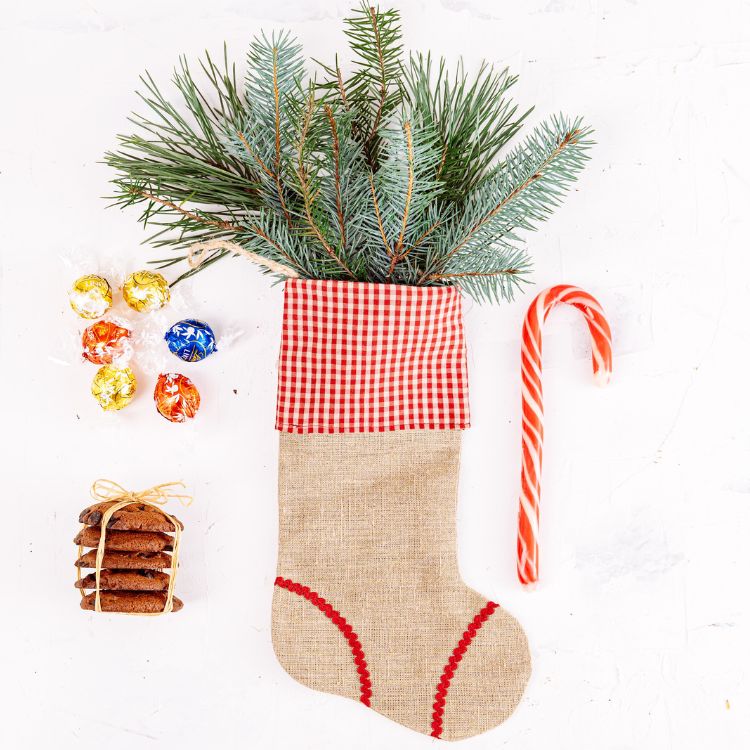 Soap Dispensers
A novelty Christmas soap dispenser is a fun addition to a family bathroom. For example, some high-street and online retailers sell Santa or Christmas tree soap dispensers that kids and adults will love. If this is not your style, you can make sure your bathroom is prepped for Christmas with our standard soap dispensers and dishes here.
Spray Snow
Spray snow is a quick and easy way to decorate when you're limited in space. To create a winter wonderland in your bathroom, use stencils in festive shapes such as snowflakes and stars to create snowy shapes on the window, shower screen or mirror. This is a fun activity that the whole family can take part in!
Add A Christmas Tree!
Whether real or artificial, adding a mini Christmas tree to your bathroom will create a cosy feel while adding a touch of nature to your space. If you have a countertop basin or shelf, this is the perfect place to keep a tree! Why not add some fairy lights to bring some extra magic to your bathroom routine?
No matter how you decide to decorate your bathroom this Christmas, this is your opportunity to let your creativity run loose, impress your guests, and have some fun! And if you need to add bathroom essentials to your Christmas shopping list, browse our product ranges online or visit one of our showrooms. We have everything you need to kit out your bathroom for less, from storage to lighting and more!