Managers' Specials: Showroom Manager Dublin
If you're visiting our showroom in Dublin, then make sure to have a look at our Managers' Specials – two top products picked out by showroom manager, Gavin Carrick.
Gavin Carrick from Bathshack's Dublin showroom
Recommended bathroom product
Gavin's top pick for a bathroom product in the Dublin showroom is the Josef Martin Roma Wall-Mounted Vanity Unit in Marble Gold – a beautiful piece with a spacious soft-close drawer. Moisture-resistant and designed for use with a countertop basin, this elegant vanity will instantly elevate any bathroom and has lots of storage for towels or toiletries, with the sleek, handle-less rail and floating design giving it a contemporary look.
Now only £395 – down from £699, the Josef Martin Roma vanity unit is also made from moisture-resistant MDF/HDF, so is extremely durable and well able to deal with any bathroom spills.
"What I love about the Roma unit from Josef Martin is how flexible this unit is," says Gavin. "It can be finished in over 30 colours in a budget to suit everyone and is made to the highest standards. We can present it as a modern clean monotone solution, or in a more traditional look, with countertop basins and traditional taps.
"This unit is currently on display in Dublin – finished in marble gold -and is absolutely stunning."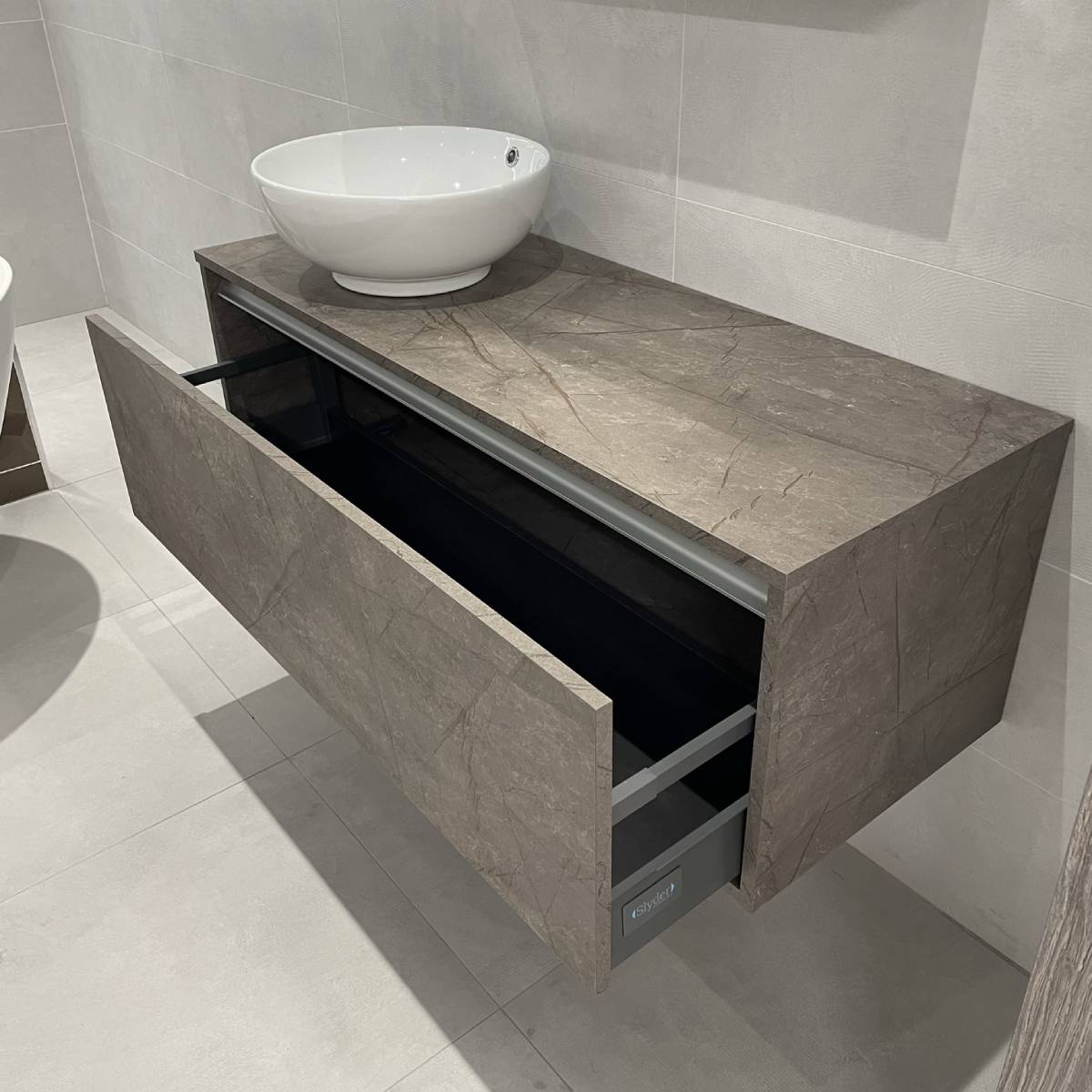 The Josef Martin Roma Wall-mounted Vanity Unit in Marble Gold.
Recommended tile product
On to tiles and Gavin's choice here is the stunning Shetland Moon tile – a matt porcelain Spanish variety with a light grey background and delicate white vein detailing running throughout. With a neutral colour palette, this tile will complement a range of décor, so is incredibly versatile and a great choice if you want something which can easily be mixed and matched with a variety of products and accessories.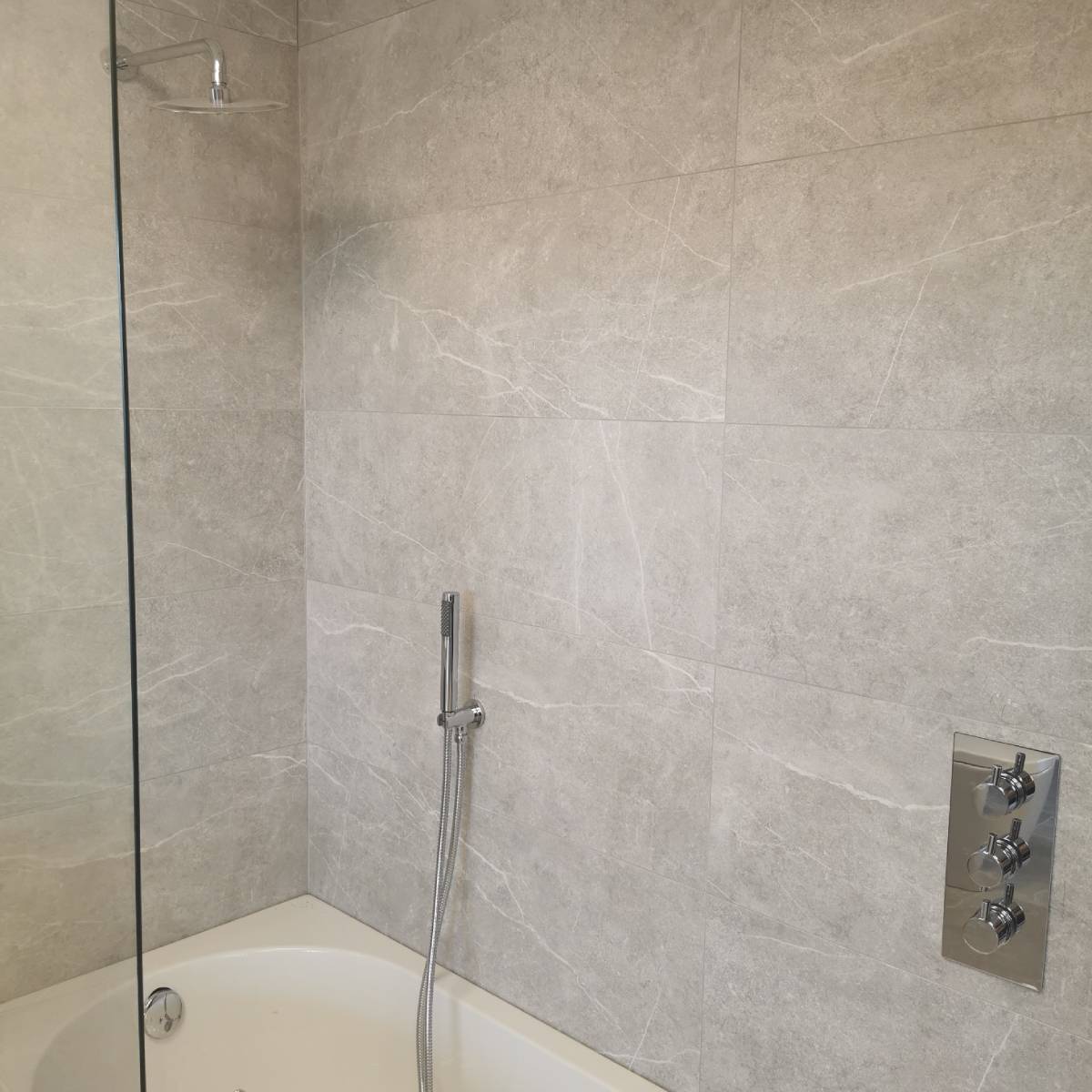 The Shetland Moon Tile comes in two sizes and with a contemporary matt finish.
"I recommend this tile because of the fact that it comes in two complementing tiles, size-wise and with a beautiful décor option to really make a feature out of a wall," says Gavin.
"This tile is porcelain as well, making it perfect for both walls and floors. It's also neutral when coupled with other grey tones or it can indeed be a beautiful contrast piece to some of the bolder tile colour options which we have so many of.
"We have the Shetland Moon Tile on display in Dublin, if anyone would love to see this beautiful tile."
If you'd like to find out more about our Managers' Specials, then why not visit our Dublin showroom for a firsthand look? Our team is also available at info@bathshack.com or you can give us a call on (028) 9077 0188 if you'd like information about any of our tiles and bathroom products.