How to Update an Outdated Bathroom

The bathroom is one of the busiest and most important rooms of the home, so it should look stylish and welcoming. If your bathroom is starting to look a bit outdated, it may be time for an update – no one wants to relax in the bath or get ready in a bathroom that's looking old-fashioned and drab! To help inspire you, our guide will show you different ways you can update an outdated bathroom to make it feel more modern.
Replace old-fashioned tiles
Do your bathroom tiles look like they belong in a past decade? Replacing outdated tiles with new ones will modernise your bathroom and make it look cleaner, neater, and more open.
A timeless tile is a great way to update a bathroom as they never go out of style. For example, a white metro tile is an ultimate classic! If you want an all-white bathroom, you need to ensure it doesn't look one-dimensional. To avoid this, contrast your white metro tile with dark grout and get creative with the layout. Instead of laying them in a traditional horizontal pattern, you could lay them vertically to make your ceiling look higher, or use the herringbone layout for an eye-catching look. You could also alternate a white metro tile with another white tile in a different style, such as a large-format white marble tile.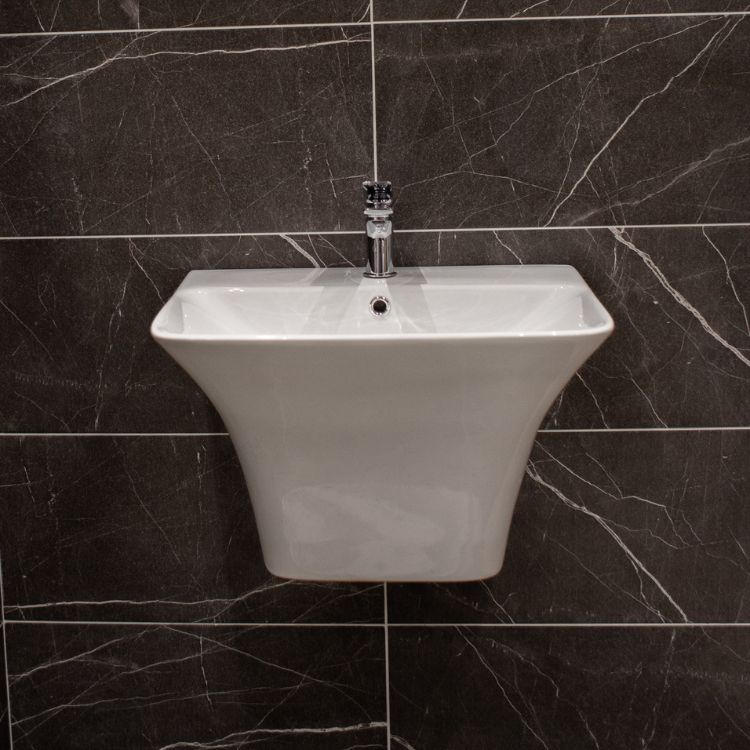 We recommend a black tile if you're looking for a more modern look. A black wall tile will create high-end spa vibes in your bathroom when used in your shower enclosure or as a feature wall. Contrast it with a lighter grout to break up the black and make the tile stand out more. Matt black floor tiles also bring a bold look to your bathroom and help to tie the space together, especially when contrasted with a lighter wall tile and furniture. Our Esagono Nero hex tile is the perfect choice for your bathroom floor. It has a beautiful contemporary look and will hide smudges, stains, and dried water droplets. Use dark grout to keep your floor looking clean and brand-new for longer.
Modernise your mirror
Is your mirror looking a little drab and dated? Swap it out for a new one! Your bathroom mirror is a simple touch, but it can completely update the look of your bathroom. It can also make a room feel bigger and brighter.
Our modern mirrors come in a variety of shapes and sizes with a choice of frames, from black and brushed brass to frameless options. This makes it easy to find one that best elevates your current design scheme.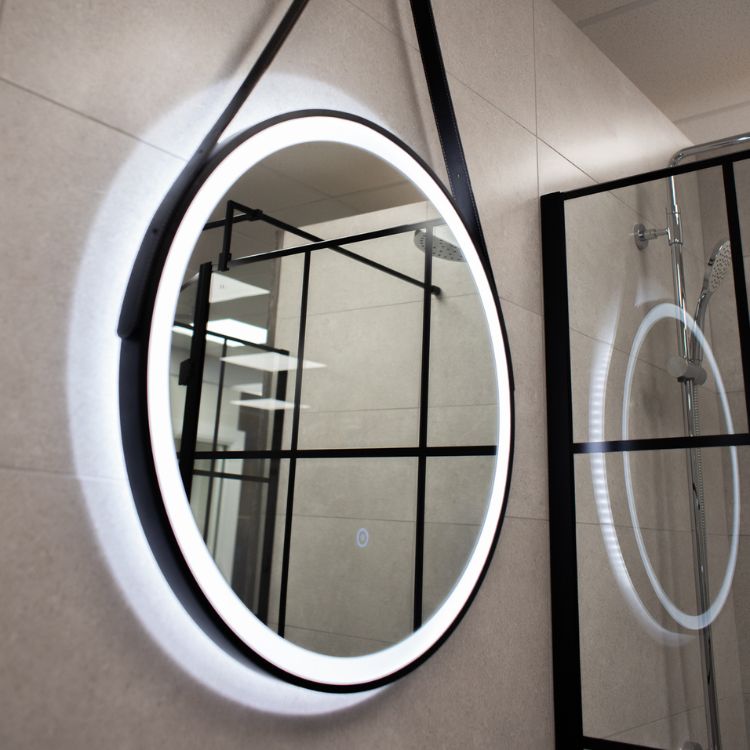 We recommend choosing an LED Mirror, as they make the ultimate modern addition to any bathroom. It provides all the task lighting you need, while the LED glow will make your bathroom feel super slick! LED lights are also more energy-efficient and have a longer lifespan than traditional incandescent bulbs. Some of our LED mirrors even have a built-in shaver socket and Bluetooth speakers, taking multi-functionality to new heights.
Get a soft-close toilet seat
If you have an outdated toilet seat that's seen better days, swap it out for one of our soft-close toilet seats. These seats prevent noisy slamming for a bathroom that feels more streamlined and modern. Wood-finish toilet seats can look dated and unhygienic, so all our soft-close seats come in black, white, or grey. You can also choose between chrome or gold finish hinges – subtle details that have the power to change the look of any bathroom.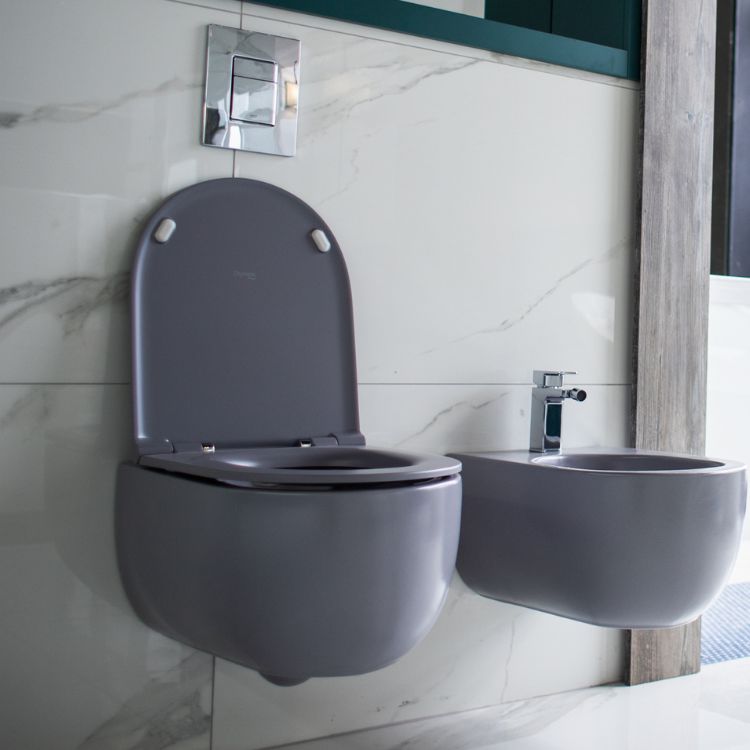 If you need to replace the whole toilet, most of our models come with soft-close seats included. For a modern look that will completely revamp an outdated bathroom, go for a wall-hung or back-to-wall toilet.
Designer heating!
Do you have a bulky radiator in your bathroom that looks like it's been there for centuries? A designer radiator will not only heat your bathroom; they are also an aesthetically pleasing feature that's perfect for elevating an outdated bathroom. Like a piece of modern art, these radiators will make your bathroom feel more contemporary. As they are usually compact and/or vertical, they also conserve space. Many of our designer radiators also double up as heated towel radiators, which is ideal if you want the comfort of a hotel bathroom!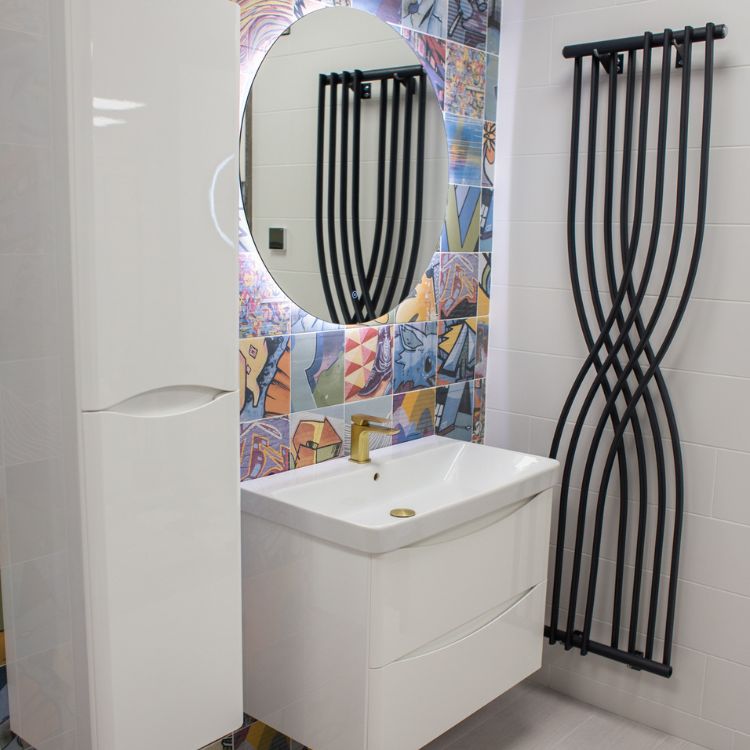 Our designer radiators come in a wide choice of styles and finishes. Choose a simple model like the Hudson Reed Ceylon, or a more unconventional design like the Reina Teano. Finishes range from classic white to more modern black or chrome. Despite their design, these radiators are in no way style over substance – all have high heat outputs to keep your bathroom warm and comfortable.
Install a wet room
Do you have an old white shower enclosure or an outdated shower bath? A fantastic way to update your bathroom is to replace this with a wet room. Due to their flexible and contemporary design, wet rooms are becoming increasingly popular in new builds and bathroom renovations. Thanks to its open layout, a wet room makes your bathroom feel bigger and airier and creates a sense of freedom and spa-like luxury. Tile your wet room with stylish mosaic tiles, or install a slate shower tray from our Poalgi range.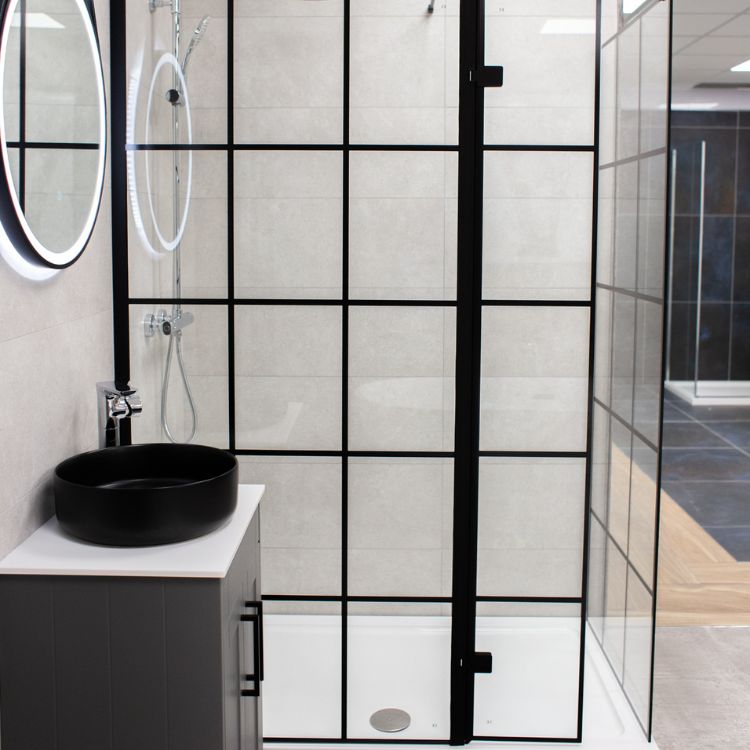 With our extensive range of wet room screens, finalizing your wet room couldn't be easier. We offer a choice of sizes and designs, so you can easily find the right screen to enhance your décor. Choose between a sleek chrome frame, or a black frame to add definition and drama to your bathroom without overpowering the space.
Add a contemporary feature piece
A contemporary feature piece will draw the eye away from the more outdated aspects of your bathroom, which is ideal if you don't have the budget or the time for a complete bathroom update. Why not transform your space with a countertop vanity? This contemporary touch will update the look of your bathroom and provide plenty of storage for a clutter-free space. Our countertop vanity units come in various designs and colours, from bold and bright to neutral shades. Complete your vanity with a countertop basin, a stunning design feature for any contemporary bathroom.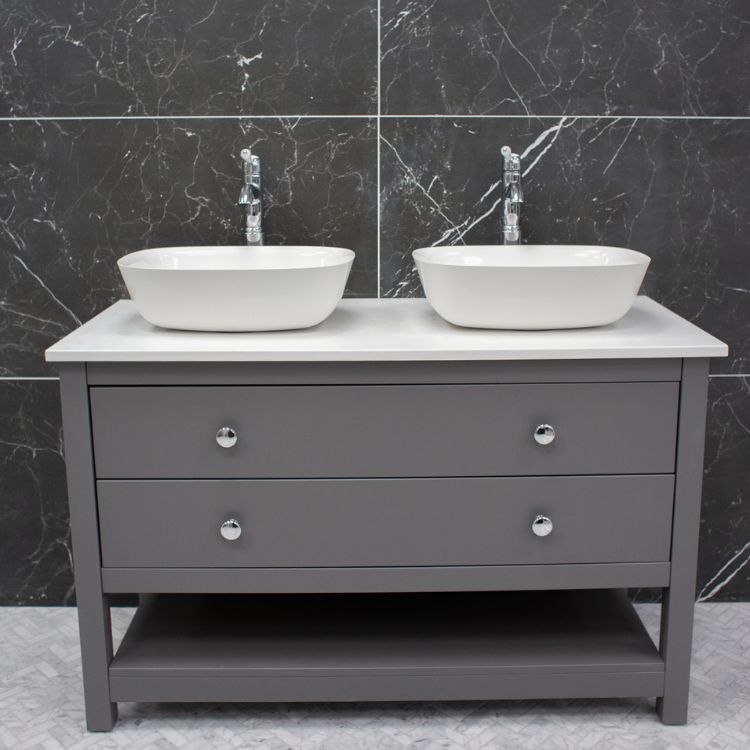 If you want to treat yourself, a modern freestanding bath is a beautiful statement piece for an old-fashioned bathroom needing a refresh. The Synergy Slipper Freestanding Bath boasts a contemporary elliptical design, so it's designed to steal the spotlight! If you have the space in your bathroom, place this modern beauty in the centre of the room so it can take entre stage.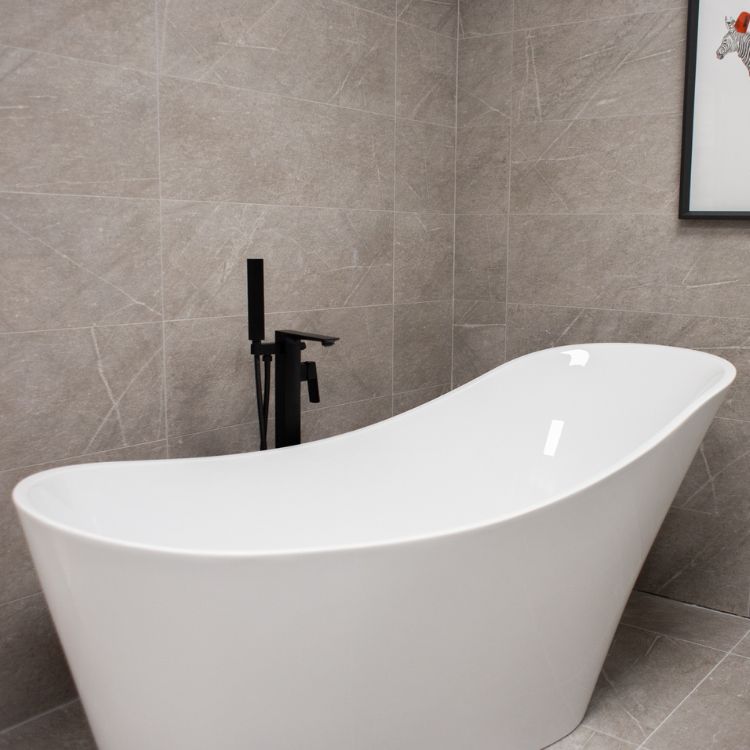 Whether you're simply changing your toilet seat or splashing out on a wet room or freestanding bath, there are multiple ways to update an outdated bathroom. No matter your style or budget, it's relatively straightforward to make your bathroom look and feel more modern. Shop our full range of product ranges online to begin your makeover, or call into one of our showrooms for in-person style advice. Our team are always happy to help!