Filter By
Shopping Options
What do you think of our filters?
Thank you for helping us improve our filters.
White Kitchen Sinks
The beauty of a white sink
An incredibly popular trend in the interior design world, beautiful white kitchen sinks make an impressive addition to any kitchen. They provide a sleek finish across a selection of materials, styles and sizes to cater to any kitchen or utility room space. A timeless colour, white will look fabulous in both a traditional and modern kitchen. Why not pair with a darker worktop for a stunning contrast? You could also go for a tap in a vibrant copper finish or add a touch of luxury with a gold-plated tap.
Practical, high quality kitchen sinks
Our White Kitchen Sinks are highly practical, making the perfect addition to any contemporary space. The depth of the bowl creates a more dramatic look for your kitchen while providing ample washing space for pots and pans. They are also constructed from a resin-basin GRP – or glass-reinforced plastic – and coated in a durable outer layer, making for an excellent level of durability. This makes them scratch and heat-resistant, so you won't have to worry about tarnishing.
Delivering all across the UK & Norther Ireland
If you choose to shop online, we will deliver your new kitchen sink to you no matter where you live. Choose a Single Bowl for a more compact look, or a Double Bowl option to enable even more multitasking.
Filter By
Shopping Options
1 - 3 Products of 3
Compare
0
| | | | | |
| --- | --- | --- | --- | --- |
| Price | £99.99 | £1234.56 | | |
| Color | Orange | Red | | |
| Size | 200mm | 500mm | | |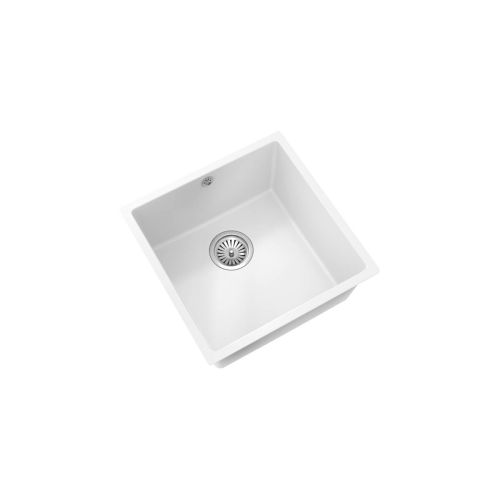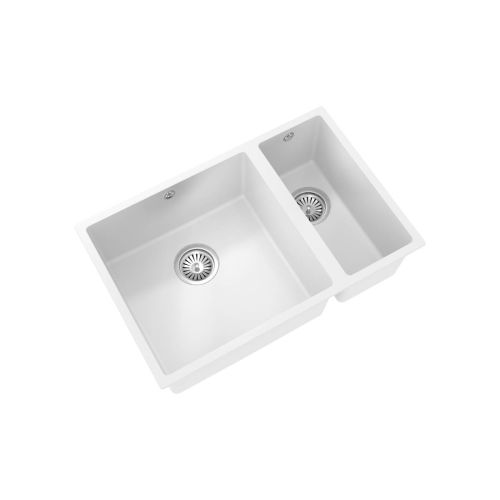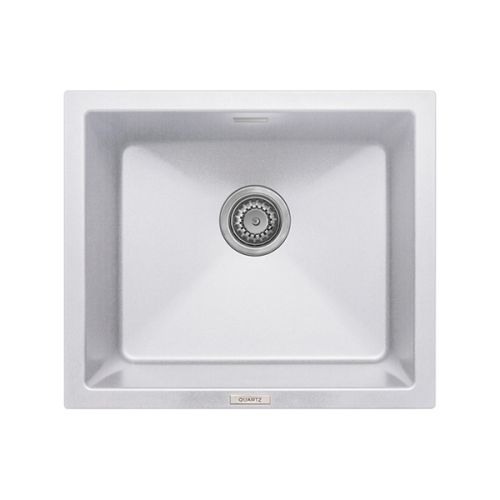 1 - 3 Products of 3
Compare
0
| | | | | |
| --- | --- | --- | --- | --- |
| Price | £99.99 | £1234.56 | | |
| Color | Orange | Red | | |
| Size | 200mm | 500mm | | |
FAQ's
What are the benefits of a kitchen sink made from GRP?

Our range of beautiful white kitchen sinks are made from either resin-based GRP or granite. Glass reinforced plastic (GRP), also known as fibreglass is a strong, extremely light and highly versatile material, making it perfect for dealing with the demands of the busy modern-day kitchen. Our GRP sinks are also equipped with a toughened out layer to further ensure excellent levels of durability.

Why opt for a kitchen sink made from granite?

A granite kitchen sink is manufactured to result in excellent levels of durability so that your sink can meet all the demands of your kitchen. They are also typically nonporous, making them easy to clean and thus allowing for excellent hygiene standards in your kitchen.

What does a white kitchen sink add in terms of aesthetics?

If you're looking for kitchen fixtures that boast a classic timelessness and the ability to work within a range of styles and decors, white kitchenware is a great option. Although soft in the beautiful simplicity of its light shading, a white kitchen sink still holds a striking effect with its brightness and the beautiful contrast that will be created with any darker tones in your kitchen. The chic style of a white kitchen sink will effortlessly transform this once humble appliance into a beautiful centrepiece for your kitchen.

What white sink is right for my space?

You've decided that you want the chic style of a white kitchen sink, so now it's time to consider what size of sink is right for your space? We stock a range of white kitchen sinks in different sizes –there's something to suit all spaces. If you're working with a kitchen that's on the smaller side, a single bowl is a great choice. Although smaller in width, our single bowl designs still feature the ample space and depth that is needed for easy dishwashing. If you're working with a bit more space, why not opt for a sink with a 1.5 bowl design, which provides extra space to make dish washing much easier. If you're unsure whether a kitchen sink will fit your space, reach out to a member of staff and they will be happy to assist.

Are white kitchen sinks easy to clean?

Although white is often feared for highlighting stains and marks, our white kitchen sinks are equipped with a level of durability that will see them resistant against scratches and stains. As such, you don't have to worry about your white sink becoming covered in unsightly marks –it will be able to sustain its bright lustre for many years to come.